The HOYA STAR 4X filter creates a 4-beam flare on light spots and is effective when shooting night illuminations, reflections on water surfaces, light leaking through leaves, photographs of jewelry and other scenes with tiny light sources.
Star filters are dramatic multi-point light flares or rays of light, also known as "star effect", that bring bright or strong point light sources into scene. Star filters come in 3 different varieties: STAR 4X, STAR 6X and STAR 8X, which have 4, 6 or 8 light beams respectively emanating from the light source.
HOYA star filters have lines etched into the surface of the high-quality optical glass of the filter in order to create the star effect. Each of the filters, STAR 4X, STAR 6X and STAR 8X, have different patterns of lines etched into the glass to create the number of rays of light for the filter.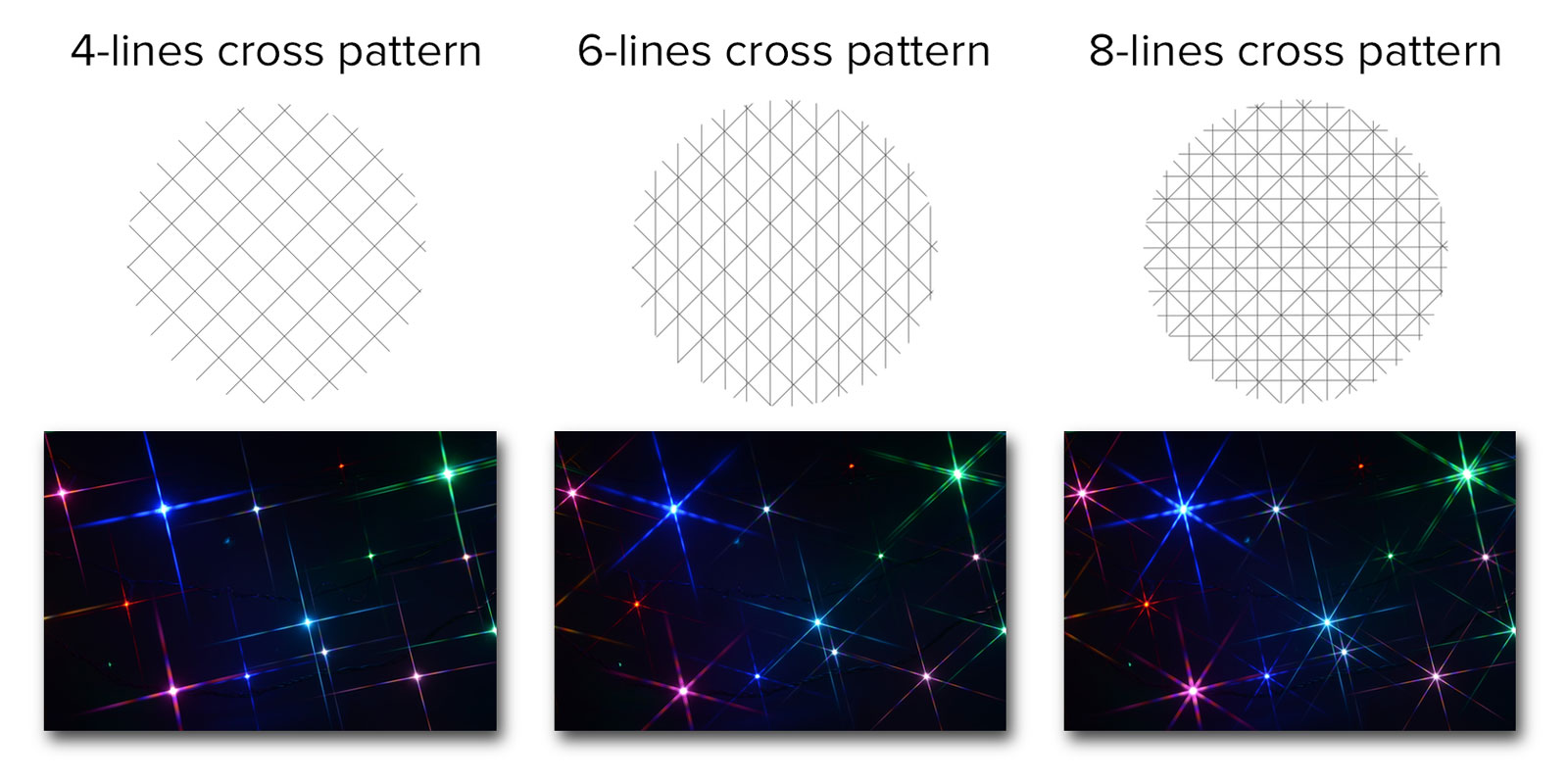 Product Advice
Star filter gives a beautiful and romantic effect, emanating multiple rays of light coming out from a point source of light, or a bright object in the image. Please note that the ray's appearance may differ depending on aperture setting, size, strength of the light source and the distance to the camera.
Attention: Be aware of counterfeit filters
Attention: Be aware of counterfeit filters
In order to avoid purchasing one of those counterfeit filters we highly recommend to purchase only from official retailers that are recognized by HOYA's official global distributors. Prior the purchase kindly inquire and verify whether a retailer is authorized by HOYA global distributors. You may find the contact in the HOYA global distributors list.