A spark inside of us
Imagine spending a warm spring night with your friends around a campfire, going with your date to a festive illuminated park during a cold winter evening or watching a raindrop calmly running down a flower after a summer storm. These scenes create a special feeling of coziness and ease – a feeling that flickers like a warm spark inside of us.
We have created this filter to give us the chance to show this feeling of warmth in our photo. The filter is designed to create moderately sized light beams from light sources while gently enhancing them, letting them appear like tiny sparks and creating a warm and joyful atmosphere just like the feeling inside of us. Get to know the HOYA SPARKLE.
The Sparkle Effect
Conventional cross filters may appear with overly long light beams, cluttering and totally overloading your photos. Rather than letting the cross effect take over your photo, the HOYA SPARKLE aims to create a joyful atmosphere subtly through creating only moderately sized light beams. While doing so, the light sources themselves are also being gently enhanced, creating a perfect balance between strength of the light source and length of the light beams.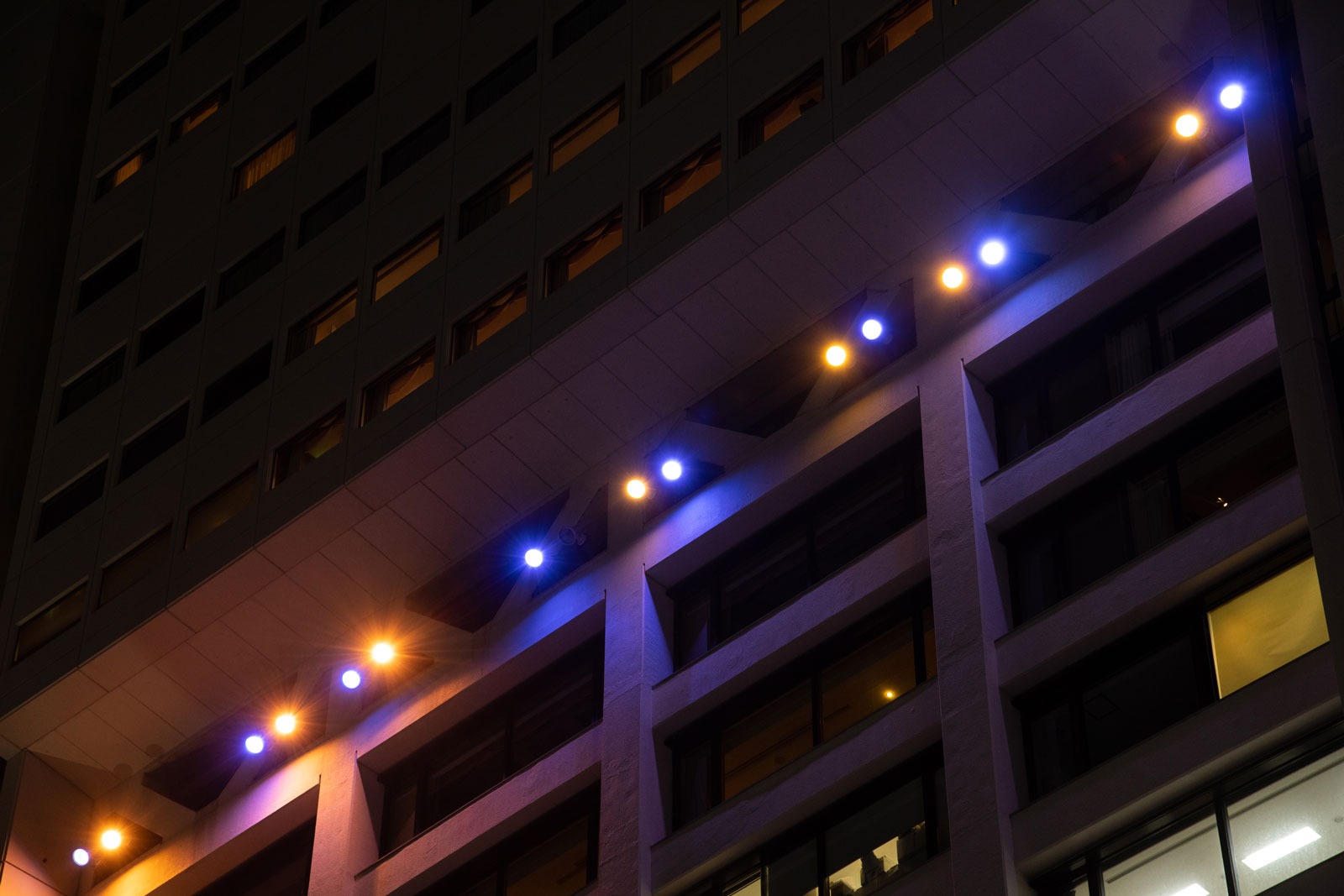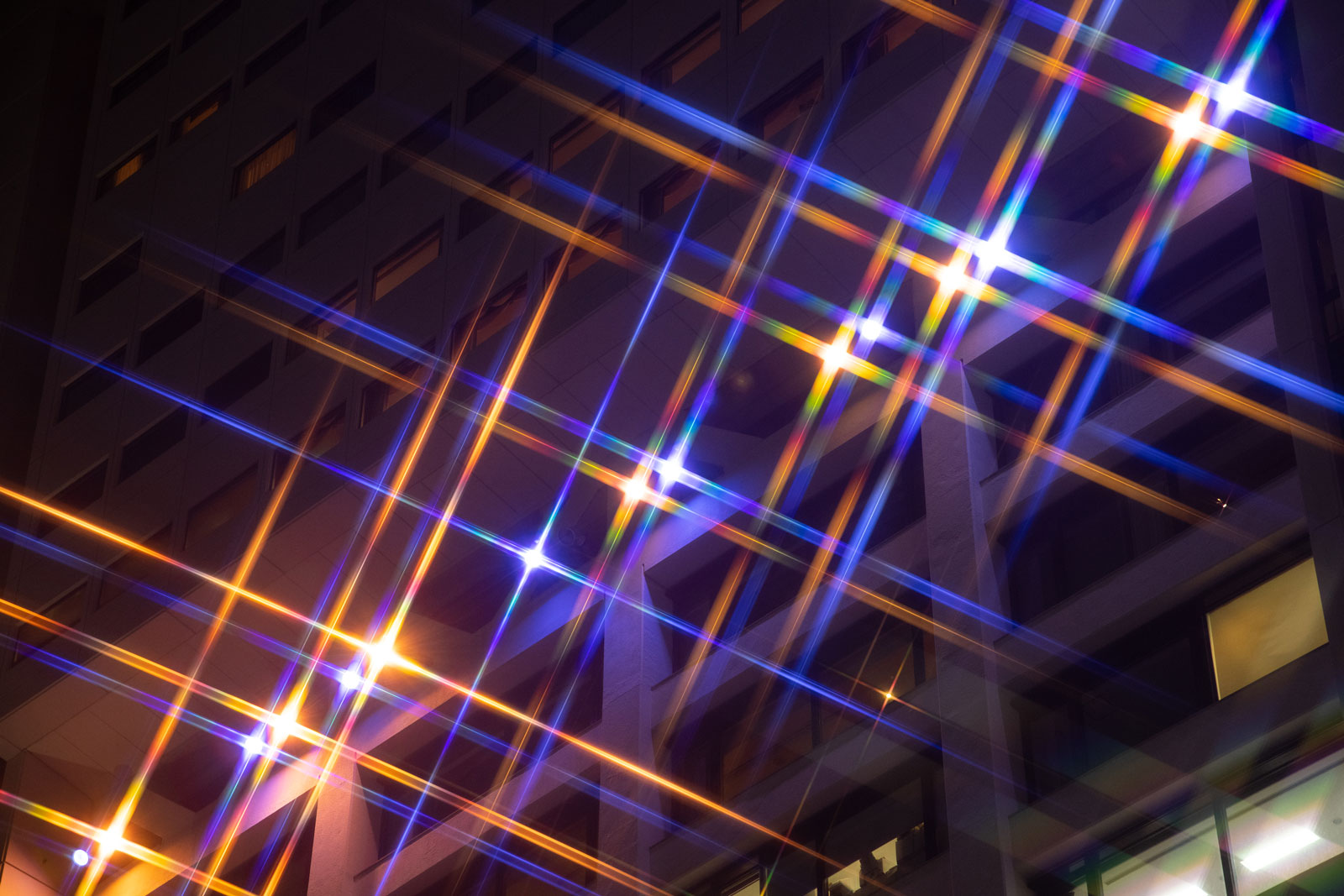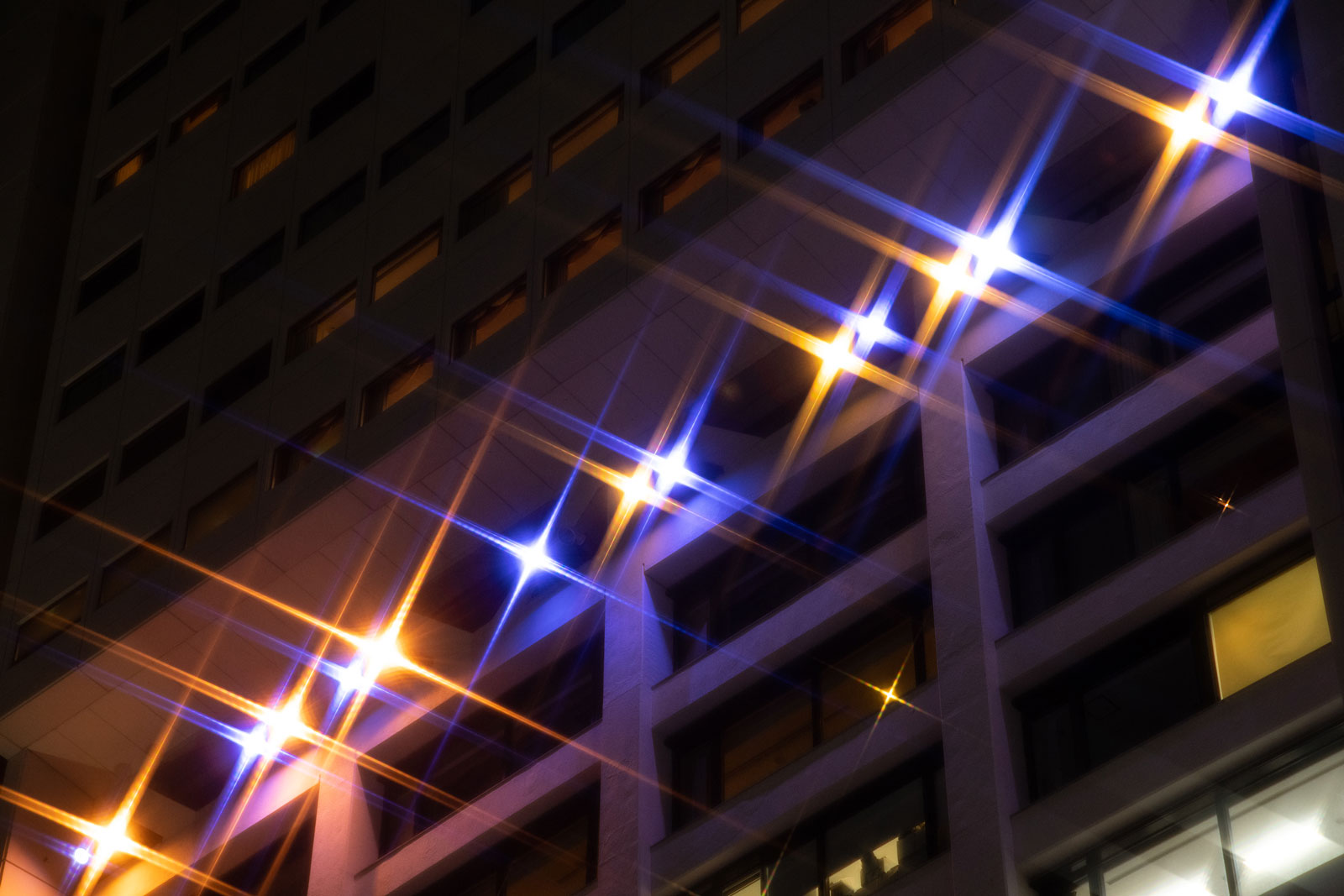 Light sources can be anything – such as stars, light reflecting on water, or sunrays breaking through the crown of a tree.
HOYA SPARKLE in astrophotography
The HOYA SPARKLE 4X is a filter that absolutely shines (literally) in night sky photography. Through taking the light sources of brighter stars and converting them into 4-pointed stars, the SPARKLE series creates a simply beautiful and mesmerizing effect in your photos – creating a new standard for astrophotography.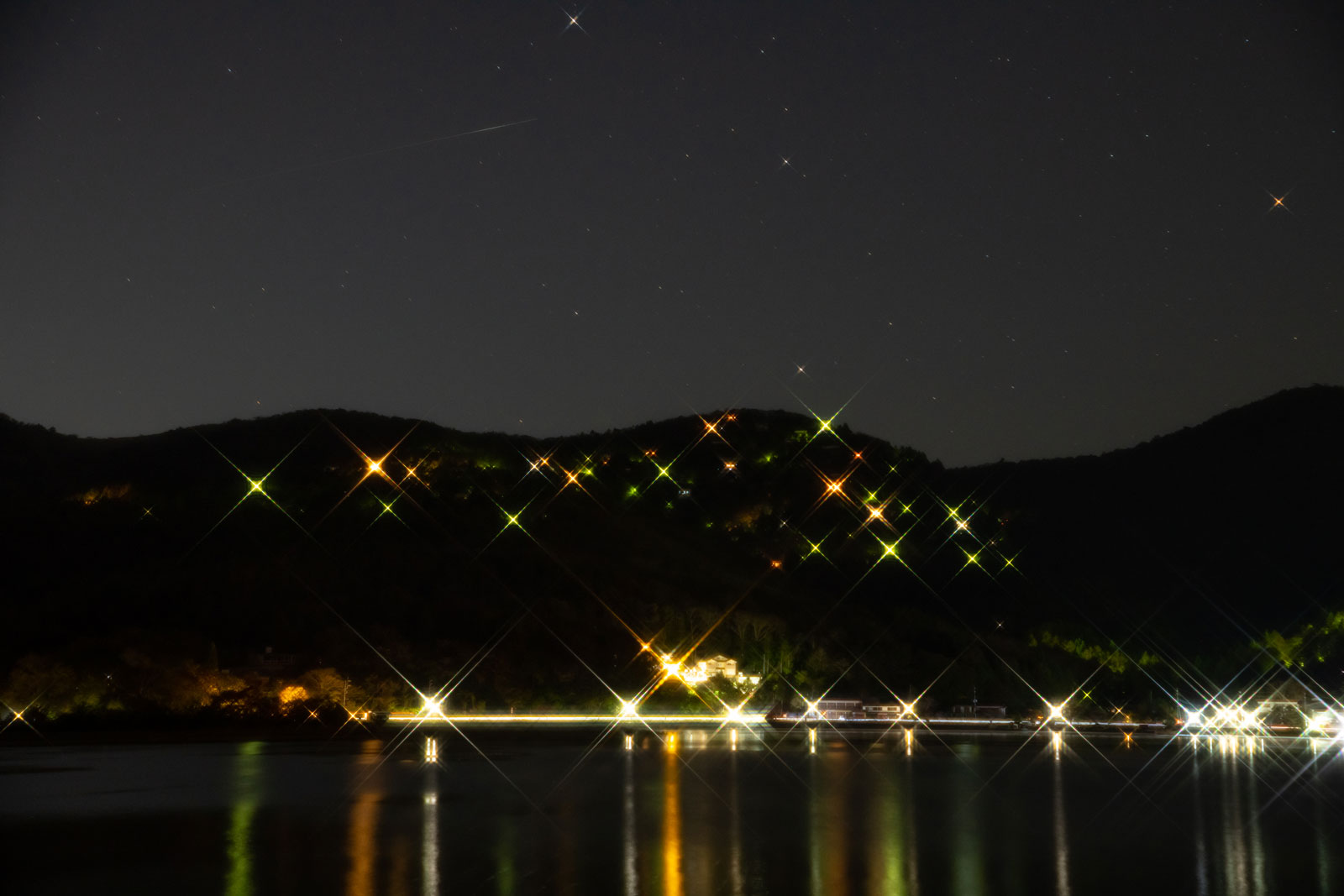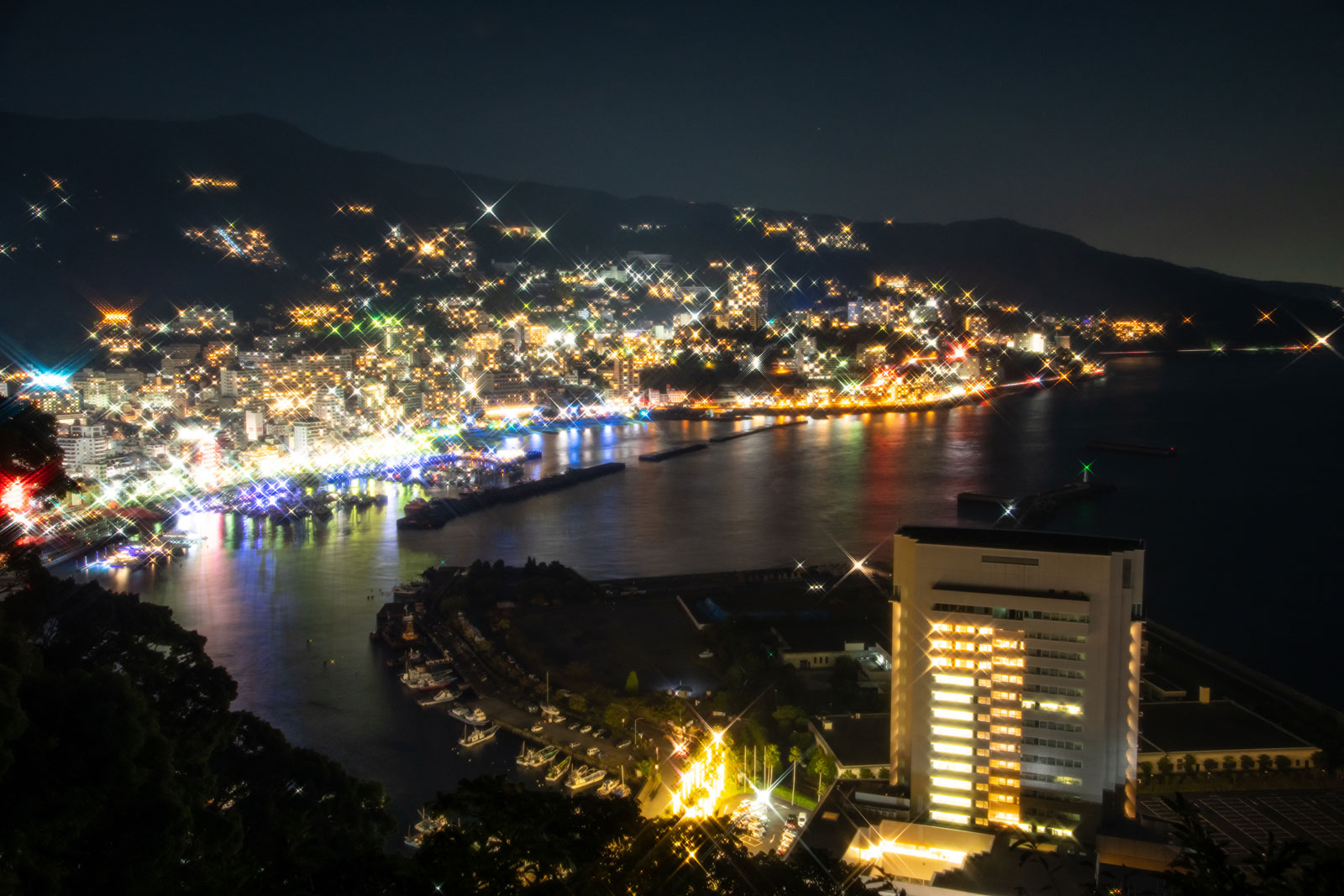 Personalize your photos further
Choose your pattern
The SPARKLE series consists of the SPARKLE 4X and the SPARKLE 6X, creating a four-cross pattern and six-cross pattern respectively. Try out both!
Soft Effect
In the absence of strong light sources in the composition, the HOYA SPARKLE produces a soft effect in your image, creating a dreamy atmosphere. This is especially recommended for portrait, flower and landscape photography. You can further strengthen the soft effect through increasing the focal length towards the telephoto end!
Rotatable front frame
Through turning the front frame, you can change the angle of the cross pattern. This gives you the ability to always choose the perfect angle, personalizing your photos even further!
Get the best results!
The cross effect appears from single point sources. Other forms of light sources, e.g., cylinder shaped light like from fluorescent lamps, will not produce an effect. There are also cases in which large light sources prevent the cross effect from appearing clearly. In these situations, try to move further away from the interfering light source and try shooting again.
The strength of the light source, the focal distance and the aperture value have an impact on the cross effect.
If your image is too dark when shooting illuminations, try increasing the exposure compensation. On the other hand, should the image be too bright, try with a reduced exposure compensation.
Cross streaks can be seen better in dark background settings. Also, focusing on the light source makes for a crisper cross effect.
Depending on the conditions, a mesh shaped flare will occur (strong light sources and back lighting conditions).
Increasing the focal length towards the telephoto end will strengthen the soft effect.
Light rays might distort at wide angles.
When the aperture is reduced to around f/22, light rays may become dotted.
Under circumstances, the HOYA SPARKLE produces a meshed pattern over the blurred parts in your image.
Other features
Digital multi-coated glass allows a max. surface light reflection ratio of 0.5%.
Black-rimmed glass minimizes random reflections inside the frame.
Knurling makes it easy to attach and remove the filter.
UV absorption filter case.
Thin frame design to minimize vignetting even with wide angle lenses.
Made in Japan quality!
Attention: Be aware of counterfeit filters
Attention: Be aware of counterfeit filters
In order to avoid purchasing one of those counterfeit filters we highly recommend to purchase only from official retailers that are recognized by HOYA's official global distributors. Prior the purchase kindly inquire and verify whether a retailer is authorized by HOYA global distributors. You may find the contact in the HOYA global distributors list.