Overview
With the HOYA CRAFT Sq100 Starscape filter, HOYA introduces the new CRAFT Sq100 series, a line of filters for the truly creative minds who want to break the limits in order to bring their vision into reality.
The Starscape filter cuts out light pollution that comes from city lights, making the night sky appear in its natural colors – a must-have filter for all night sky photographers.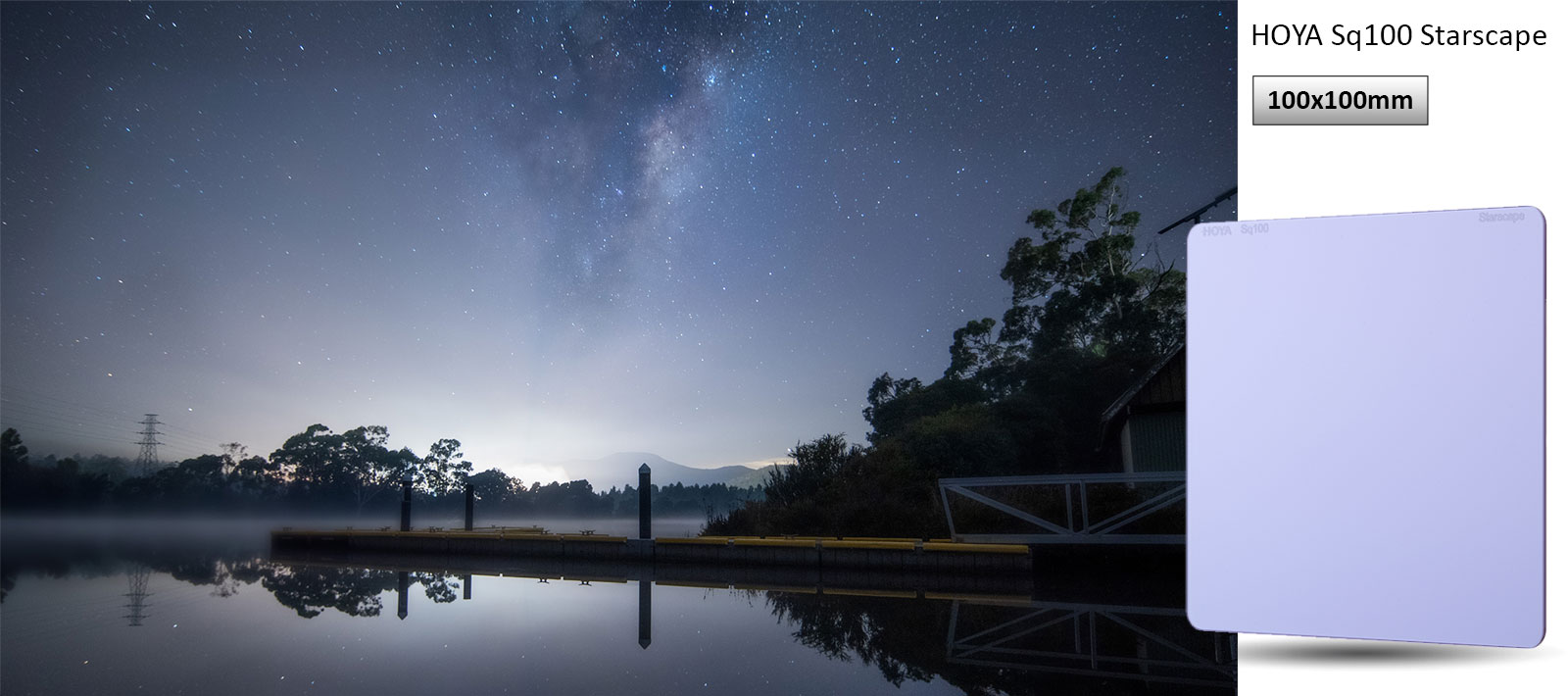 Technology
The goal of the Starscape filter is to let the night sky appear in its natural colors and to improve its contrast. This is achieved through cutting out light transmission in the area of the spectrum of sodium and mercury-vapor lights, as these are common to most cities world-wide and are usually associated with light pollution.
The yellowish and greenish colors are reduced and the night sky appears clearer and more natural.