Overview
The HOYA CRAFT Sq100 Silver Soft is an effect filter that soften objects in images while also emphasizing cool color tones. This creates a more coolish cinematic look that makes the filter perfect for both photo- and videography. The Sq100 Silver Soft is available in two densities – 1/4 and 1/8 – allowing the artist to choose freely the desired strength for each individual situation.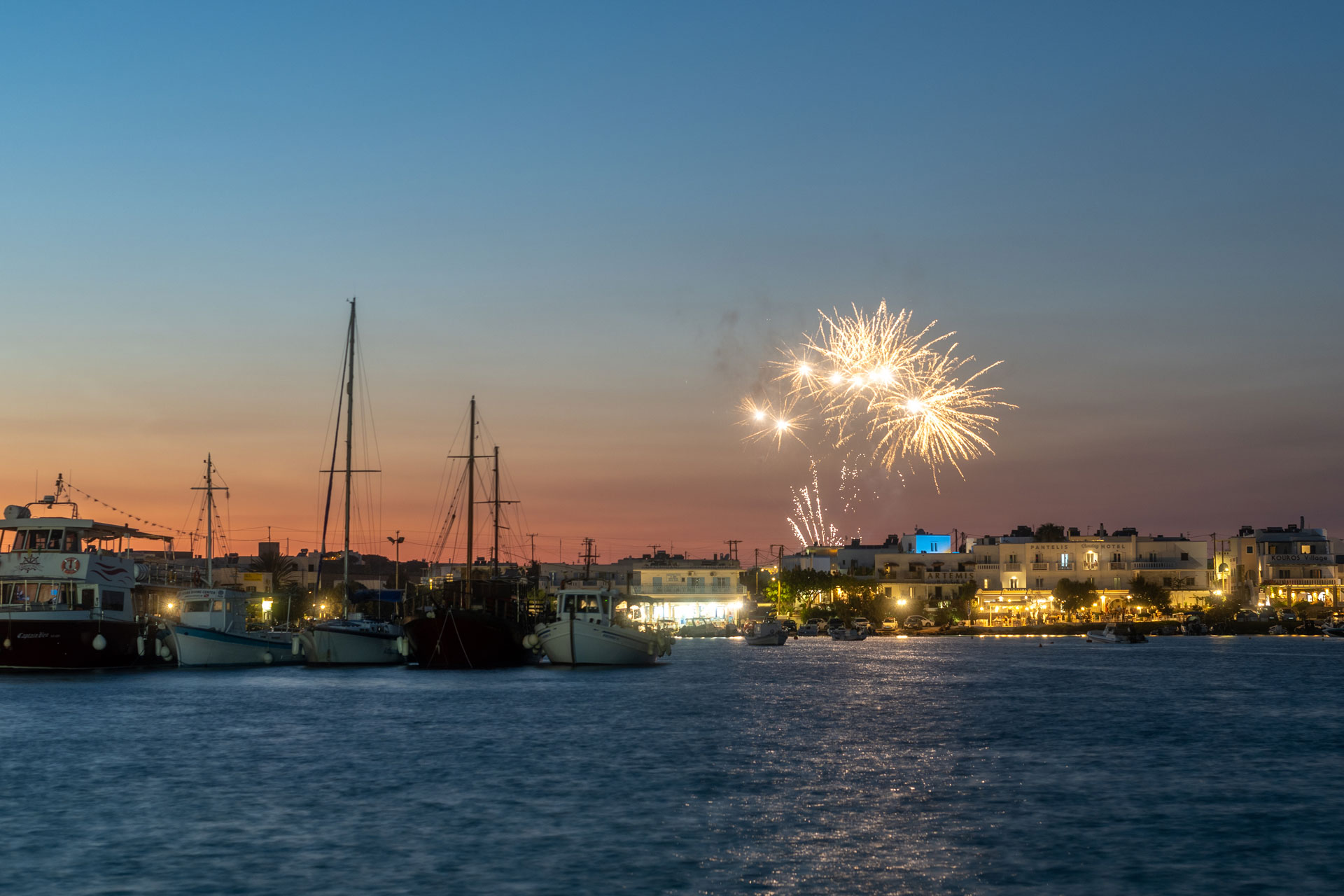 Create a coolish atmosphere through enhancing blue tones
The HOYA Sq100 Silver Soft slightly softens objects in an image, taking out just a little bit of their sharpness, and gently enhances light sources. The filter's unique feature is that it also emphasizes cool color tones in the image, especially that of light sources. This creates a rather cool atmosphere that can be described as steely, chromatic or futuristic, making the filter a great choice for contemporary work and science fiction as well as nightscape with artificial light sources. Note that the filter does not add a color tone, which means that if a setting has no blueish light sources, the filter will not have an effect on the colors.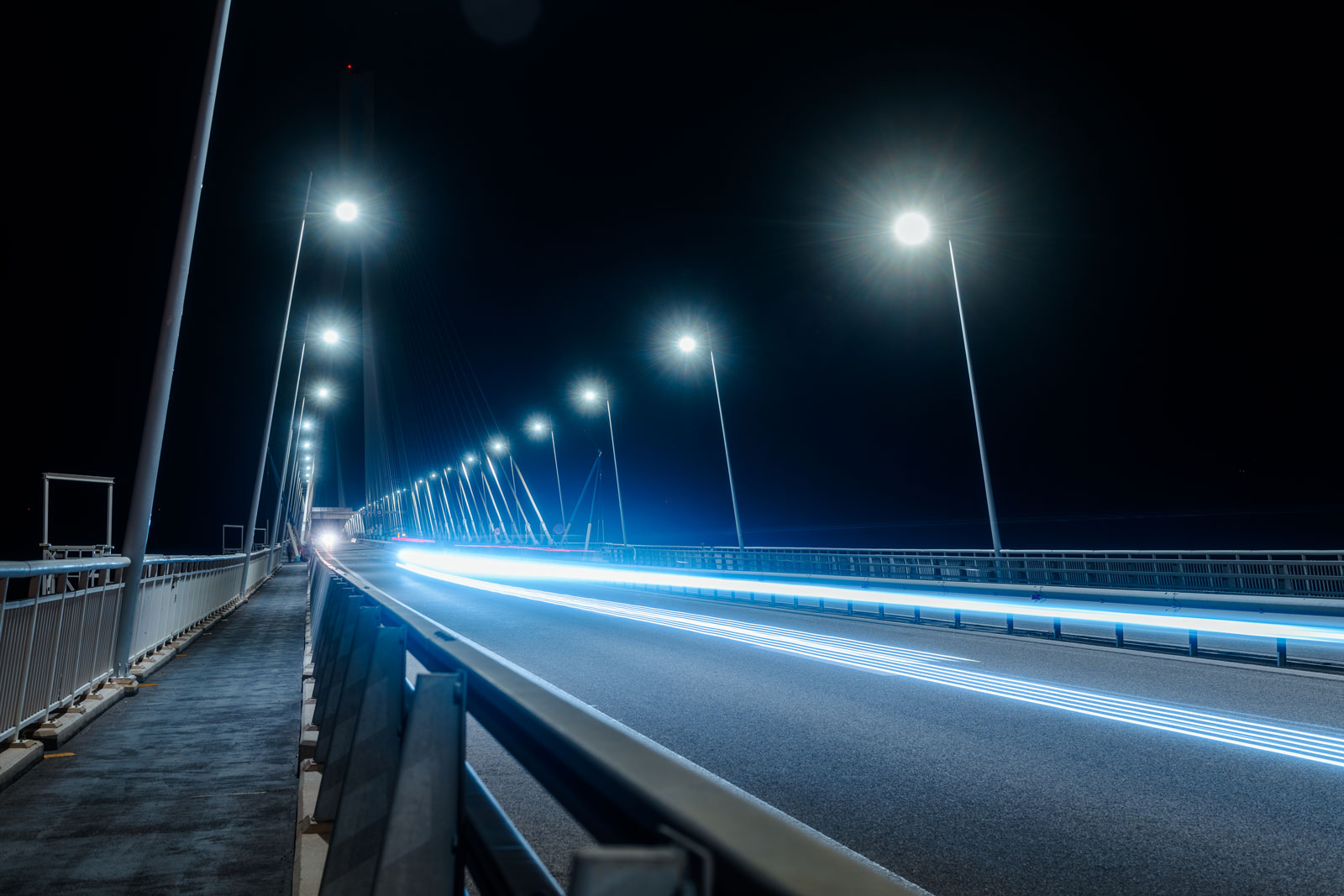 In portrait shots, the Silver Soft smoothens skin texture while also emphasizing coolish color tones. This can for example be used to let people appear "colder" or more serious, or simply to keep in some settings a more neutral skin color tone.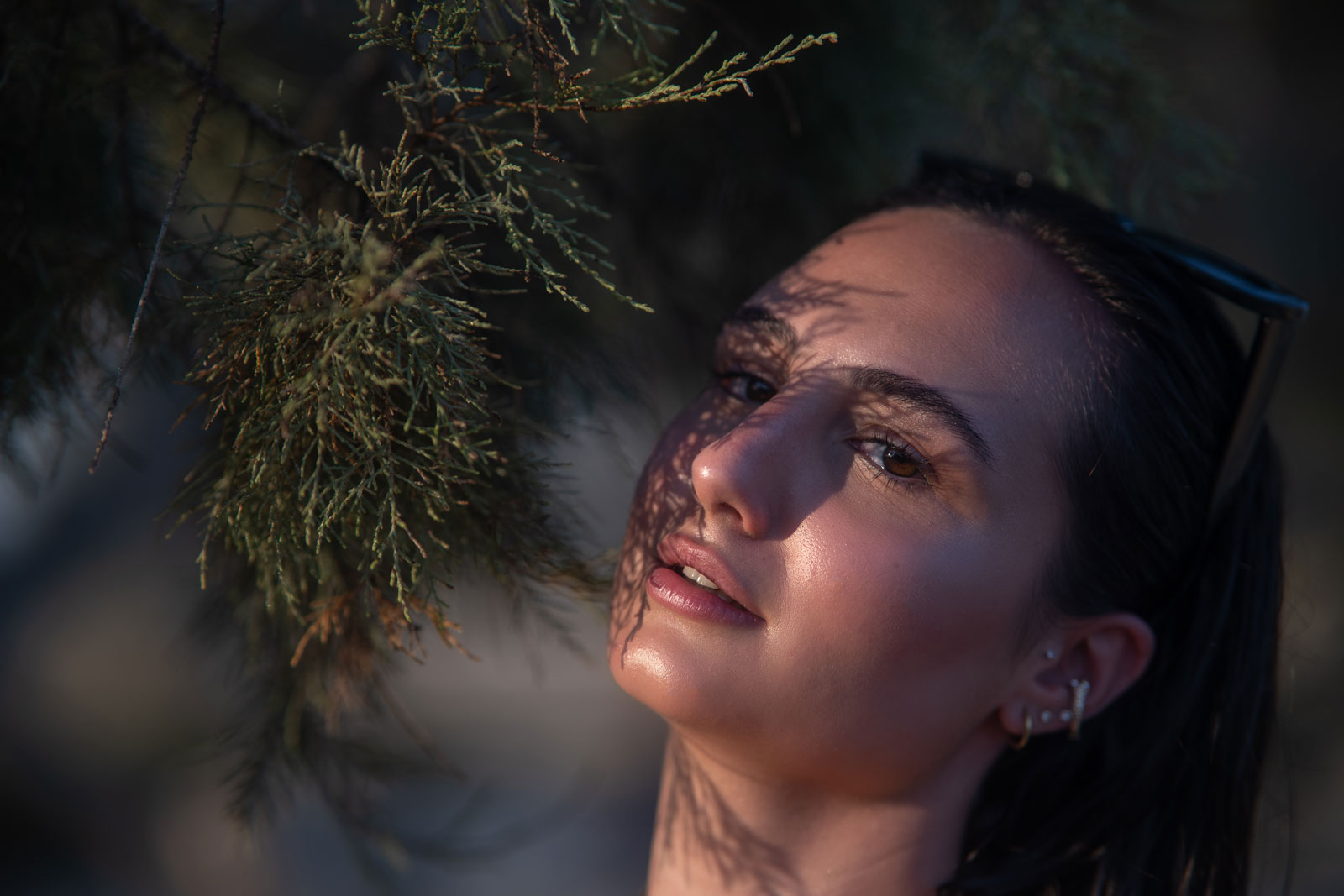 Choose between 1/4 and 1/8 for the optimal density
The Sq100 Silver Soft is available as 1/4 and 1/8, with the 1/4 having the overall stronger softening effect. Tendentially, in situations with strong light sources close to the camera or strong backlighting, the 1/8 is preferrable in order to avoid an overly strong effect. In low light situations, nightscape with light sources far away or settings with weak backlighting, the 1/8 might turn out too subtle, making the 1/4 the preferred choice for a clearer visible effect.
However, in the end it comes down to the artist's preferences and intentions as both densities can work fantastically in all kinds of settings!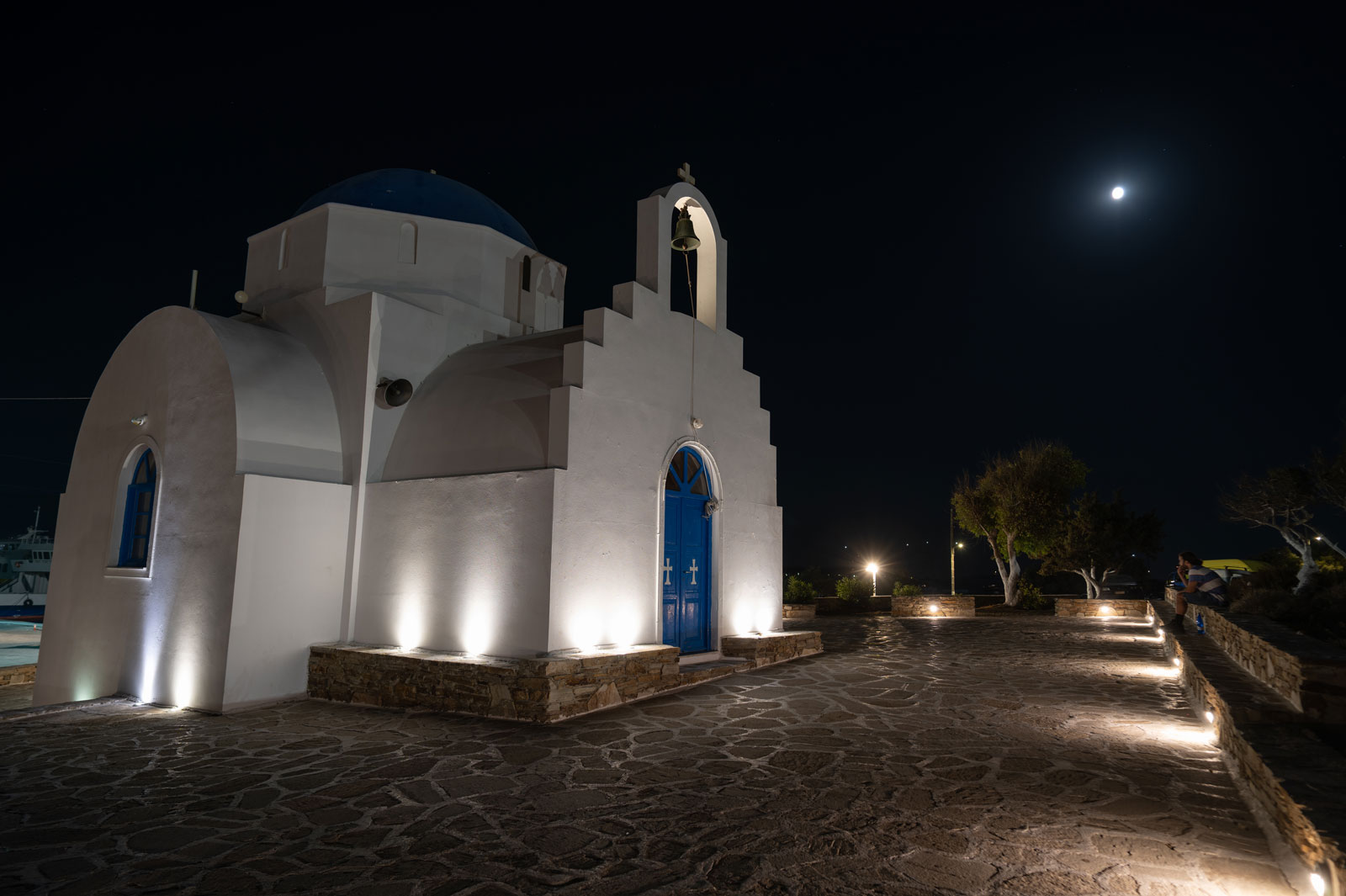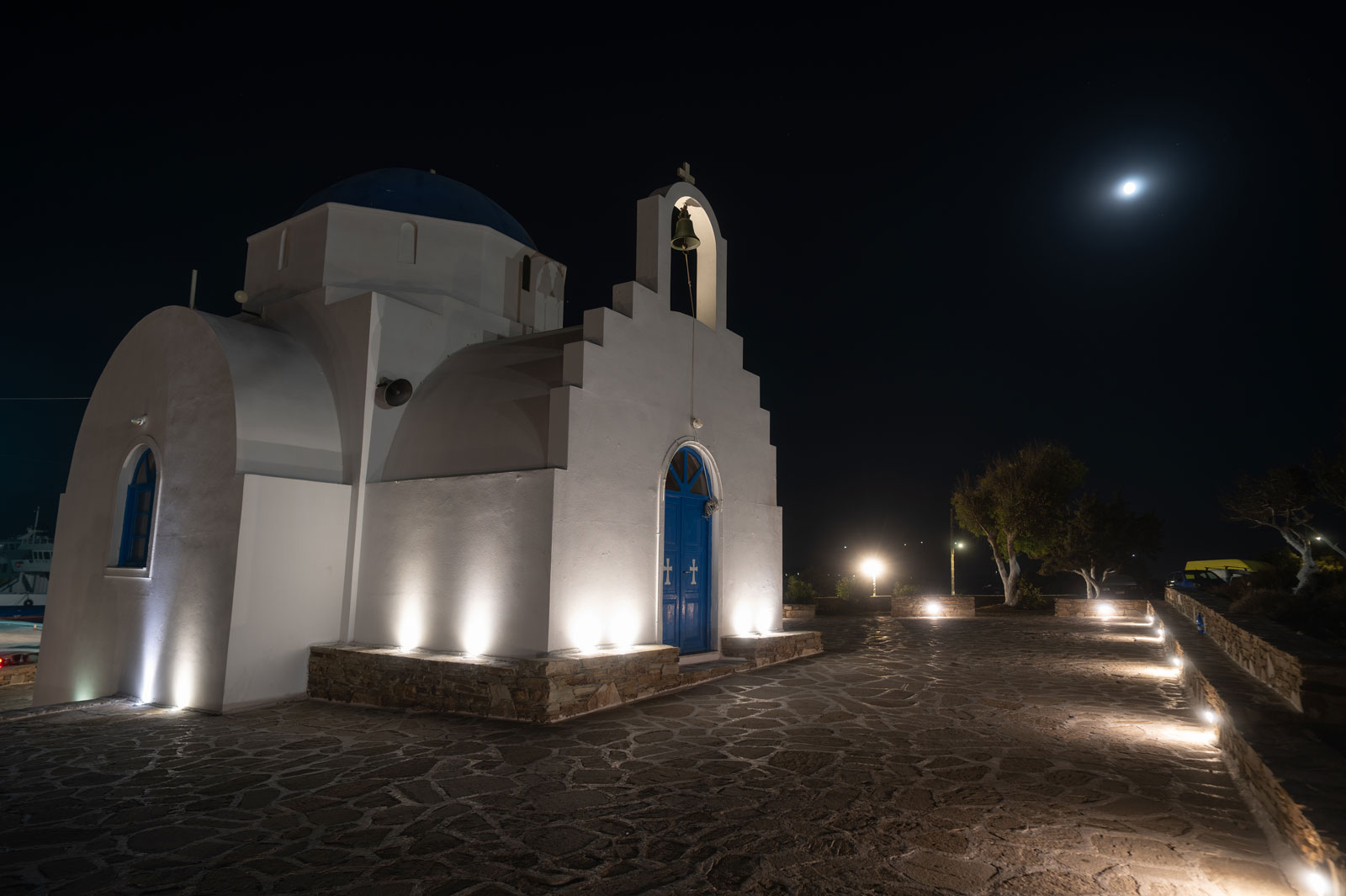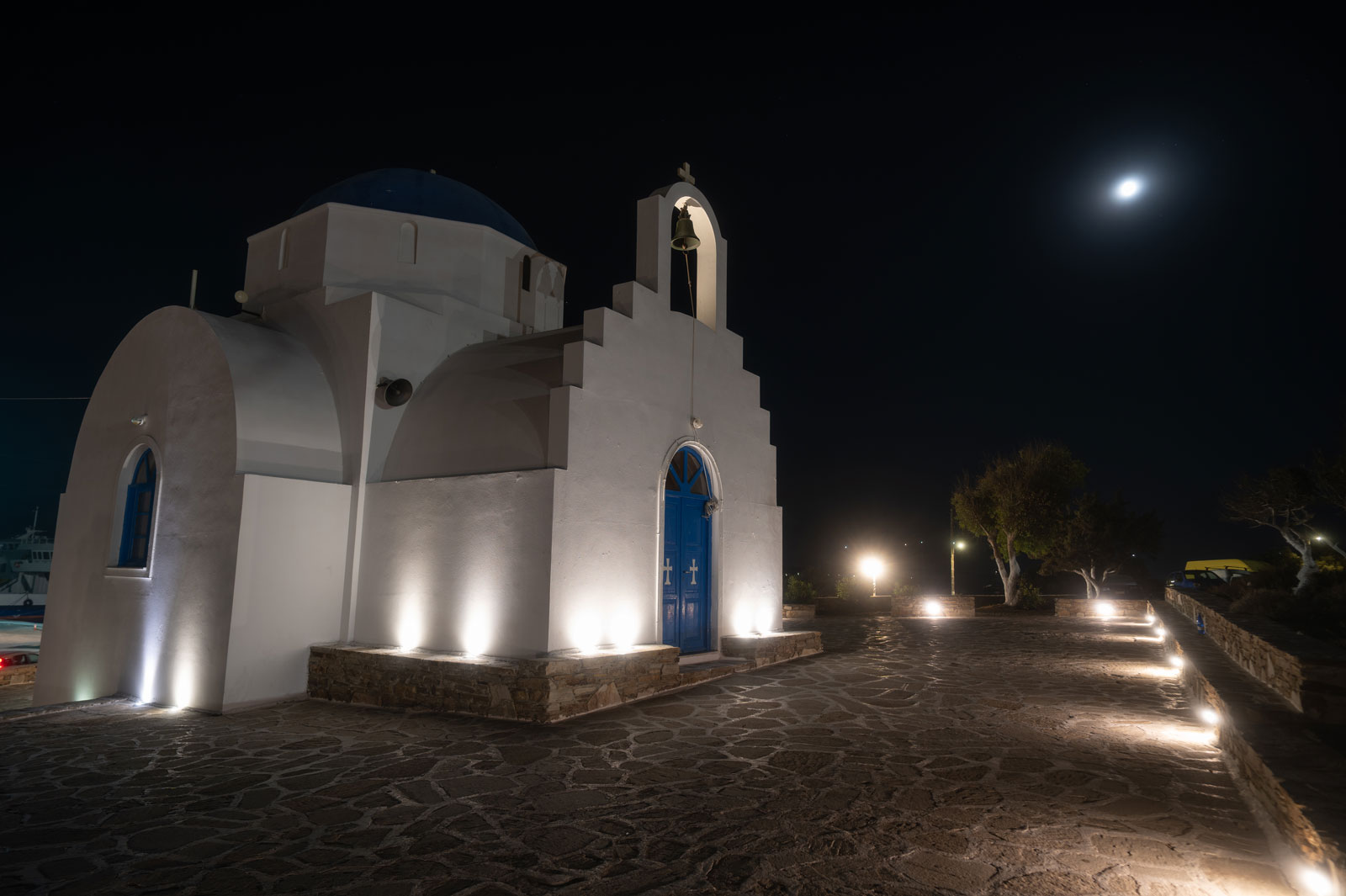 Comparison between Sq100 Golden Soft and Sq100 Silver Soft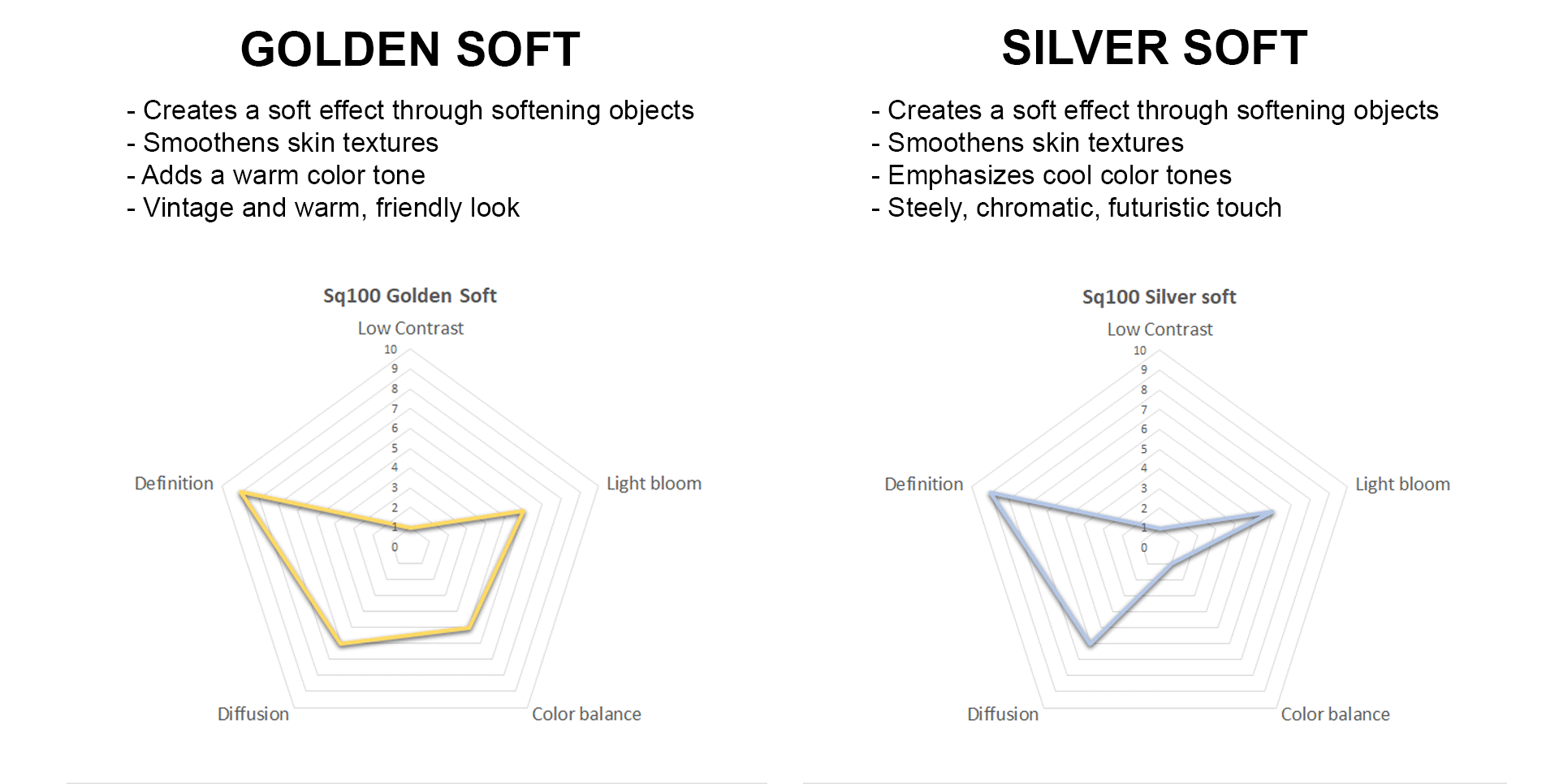 Note: The graphs are impressions and only tendencies that should help visualizing the differences. The final effect depends, among others, on the selected density of the filter, camera settings and location.
Low Contrast: High value indicates that contrast is lowered a lot.
Light bloom: High value indicates that there is a strong glow around light sources.
Color balance: High value indicates that there is a strong change in color balance.
Diffusion: High value indicates that there is a strong light diffusing effect.
Definition: High value indicates a strong sharpness of objects.
About soft and diffusion filters in photo- and videography
Soft and diffusion filters are a tool especially used by filmmakers who want to have greater image control. This kind of "on-camera" diffusion is usually used to remove the "digital" look of modern-day cameras. In photo- and videography, it is a great way to reduce that "over sharpness" and "TV look" that is the trend of recent cameras and lenses that come in 8k and above. Instead, through using diffusion filters the photographer can give the image a more artistic look similar to that of cinema cameras even when shooting with DSLR/mirrorless.
Attention: Be aware of counterfeit filters
Attention: Be aware of counterfeit filters
In order to avoid purchasing one of those counterfeit filters we highly recommend to purchase only from official retailers that are recognized by HOYA's official global distributors. Prior the purchase kindly inquire and verify whether a retailer is authorized by HOYA global distributors. You may find the contact in the HOYA global distributors list.