Overview
The HOYA Sq100 Square Filter system offers the premium HD square filter series for long exposure shots. Incorporating the newest state of the art technology, the HD Sq100 IRND8 filter is a light density IRND filter. It is generally used to lower the shutter speed during photo shoots on a bright sunny day for a motion effect. The filter also allows the photographer to reduce the depth of field in very bright light settings or to use a wider aperture to stay below the diffraction limit – especially when using fast lenses like F1.4 or F1.2 for a soft and beautiful bokeh.
Building on the success and history of the HOYA HD series, this series is especially designed for professionals who want to take their photography to the next level.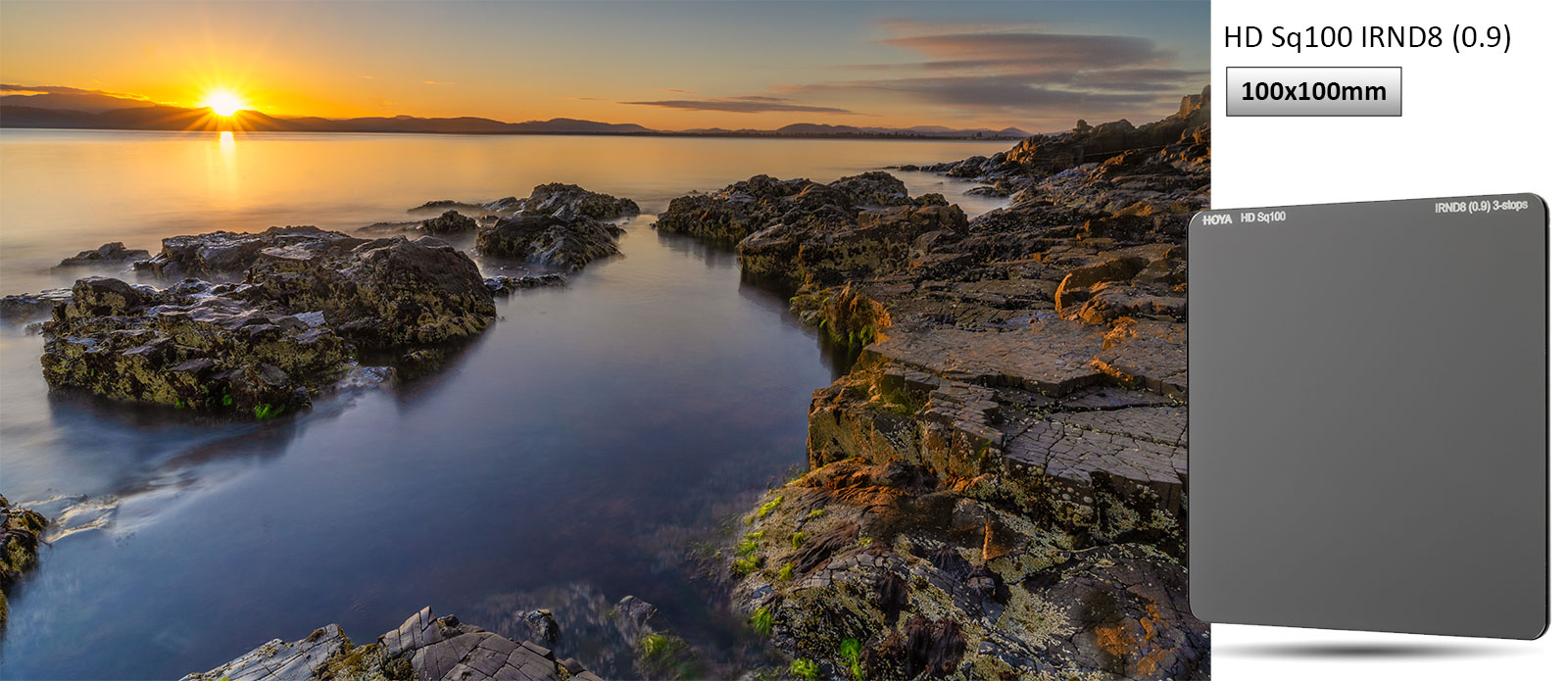 Technology
Made from toughened glass, the HD Sq100 is designed to endure harsh conditions during travel and adventure. The IRND nano coating for both sides of the clear optical filter glass does not only remove IR contamination, but also creates a truly neutral color balance through its applied ACCU-ND technology. This prevents any noticeable color cast to your images. Additionally, its water repellent and anti-reflection coating drastically minimizes the risk of random light reflections while increasing the light transmittance.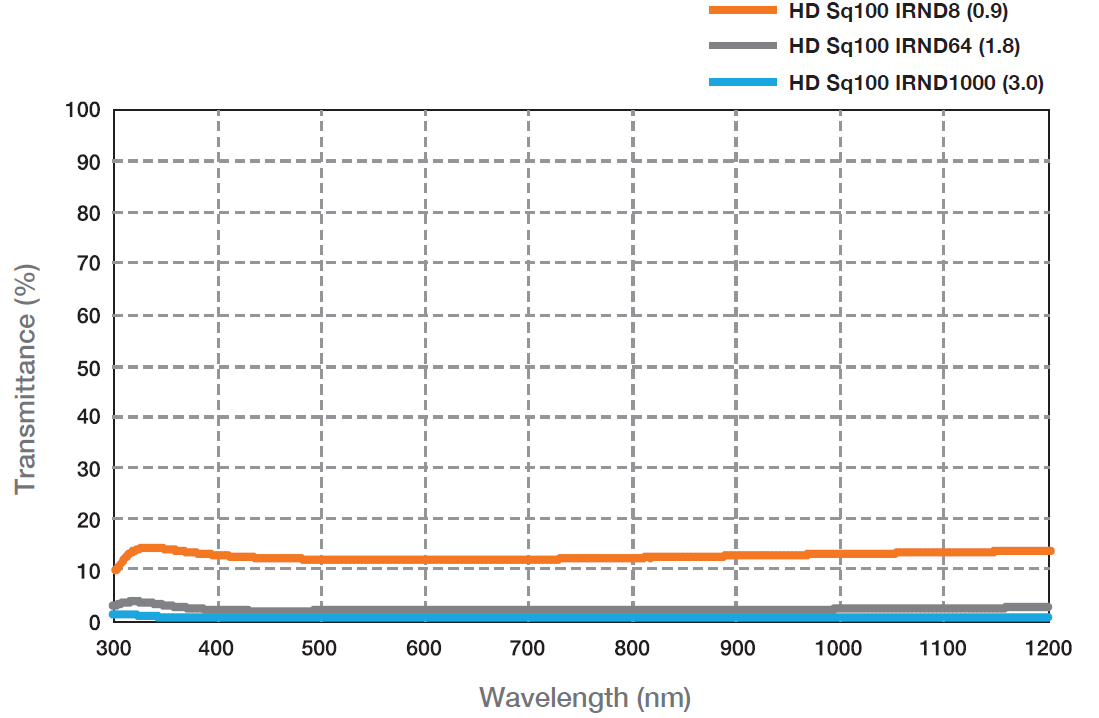 The filter glass is made of 2mm thick, toughened optical glass that provides a four-times stronger durability than common filter glass, making the filter highly recommended for usage even in extreme shooting conditions.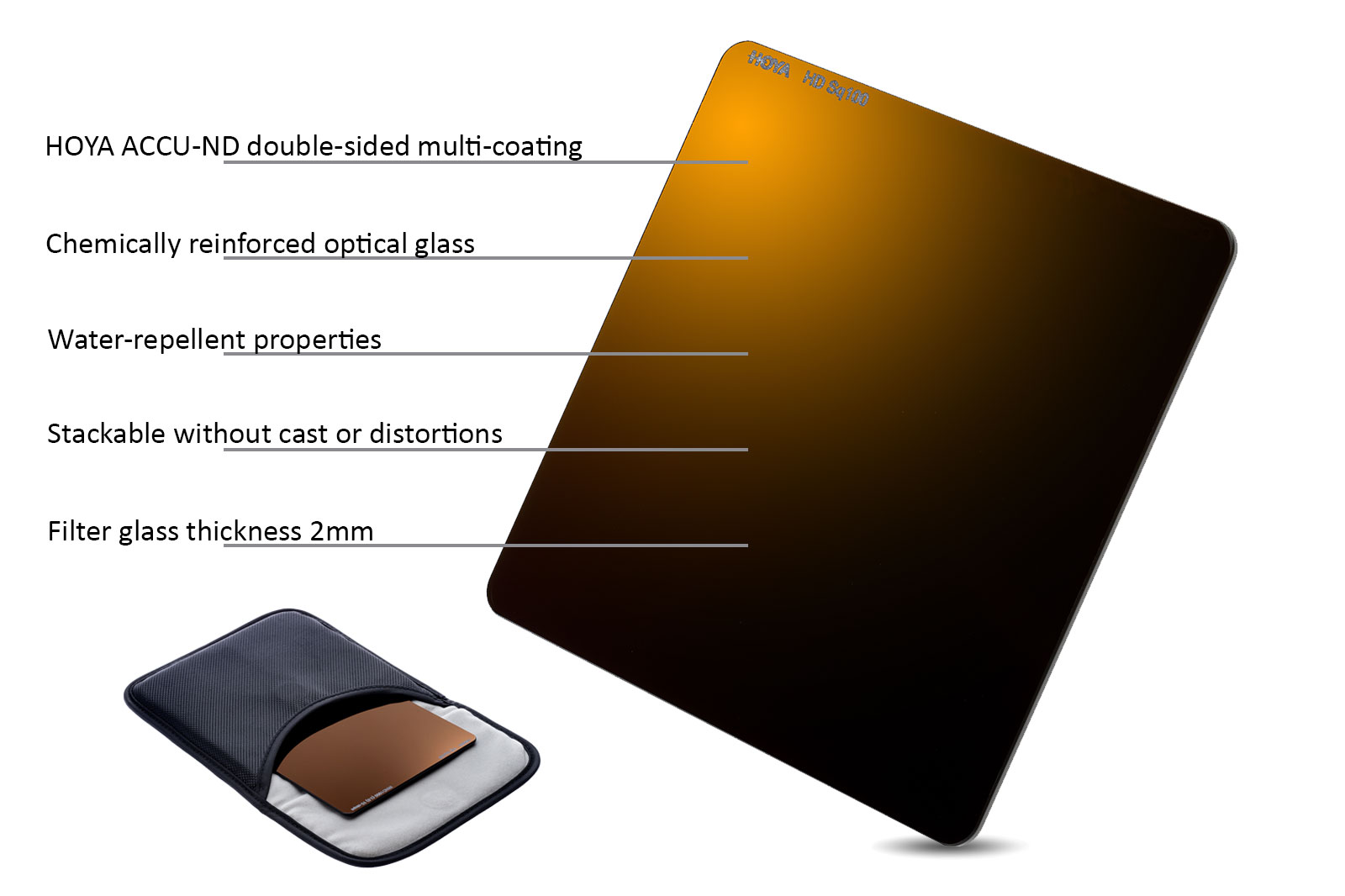 STACKING ND FILTERS
Stacking square filters is extremely convenient due to easy and fast handling and very low risk of vignetting. Stacking ND filters in particular is one of the most common practices in photo shooting, as it allows the photographer to easily create totally new effects in photos. For example, the combination of HD Sq100 IRND8 + HD Sq100 IRND64 will give the effect equal to an ND500 filter, that can be used to express an unreal fantasy world. Alternatively, HD Sq100 solid filters can also be stacked with HD Sq100 GRAD-S filters in order to create a motion effect while keeping the balance between light and dark in the image.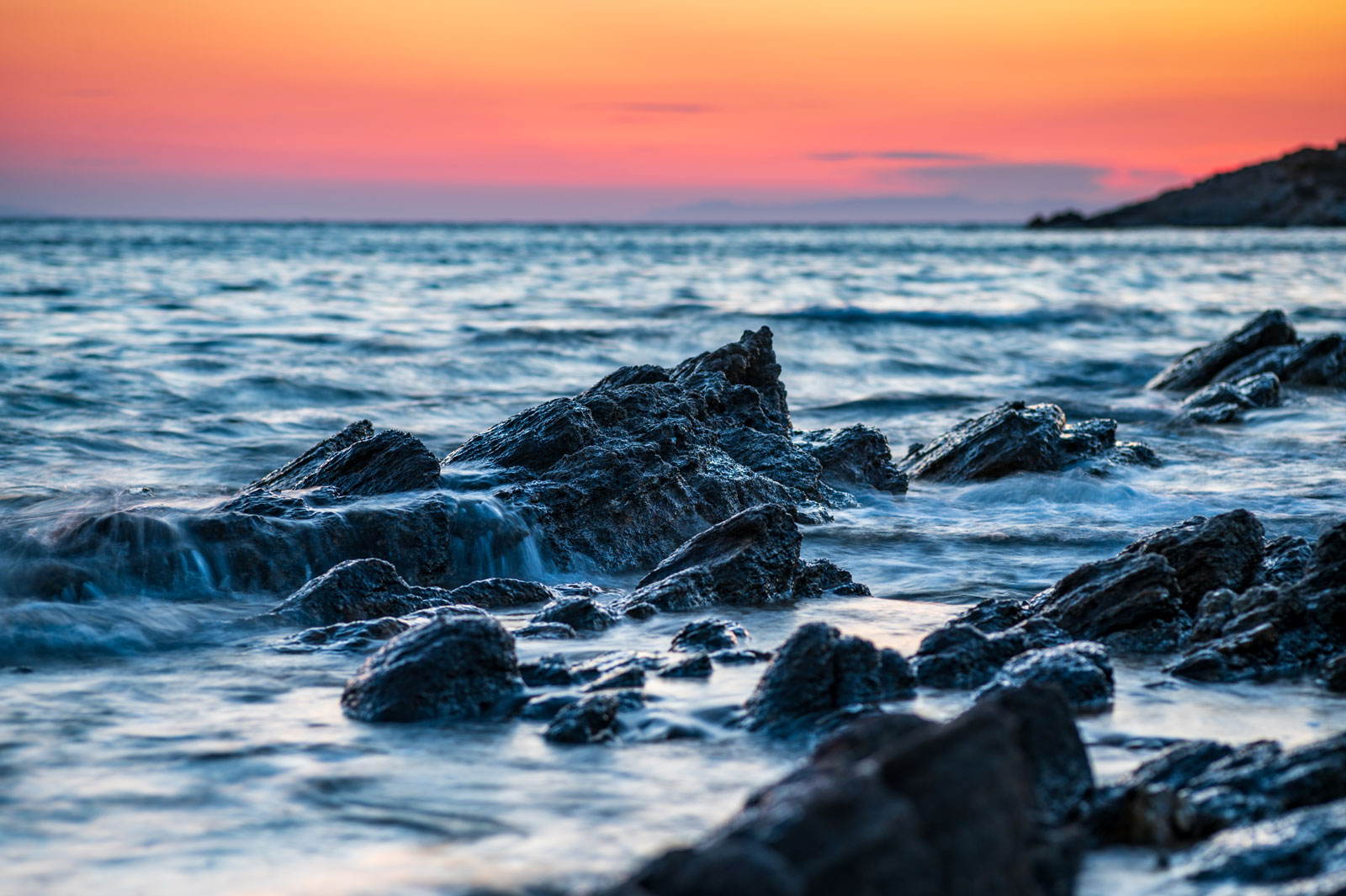 Attention: Be aware of counterfeit filters
Attention: Be aware of counterfeit filters
In order to avoid purchasing one of those counterfeit filters we highly recommend to purchase only from official retailers that are recognized by HOYA's official global distributors. Prior the purchase kindly inquire and verify whether a retailer is authorized by HOYA global distributors. You may find the contact in the HOYA global distributors list.