Kenko Tokina Co., Ltd. is pleased to announce the sales release of the HOYA CRAFT Sq100 Golden Soft and HOYA CRAFT Sq100 Silver Soft filters as part of the SQ100 CRAFT series. The filters feature Sq100 Golden Soft 1/8 and 1/4 as well as Sq100 Silver Soft 1/8 and 1/4.
About the product
The HOYA CRAFT Sq100 Golden Soft filters gently soften objects in an image to take out a little bit of the sharpness while also adding a warm color tone. This combination of effects gives the image a cinematic look with a touch of vintage. The Sq100 Silver Soft filters also soften objects in an image, but emphasize blue color tones such as from light sources for a steely, chromatic cinematic look especially for contemporary or sci-fi works in mind. Recommended for landscape, portrait and night photography as well as videography. Both models are available in the densities 1/8 and 1/4, with the 1/4 having an overall stronger effect.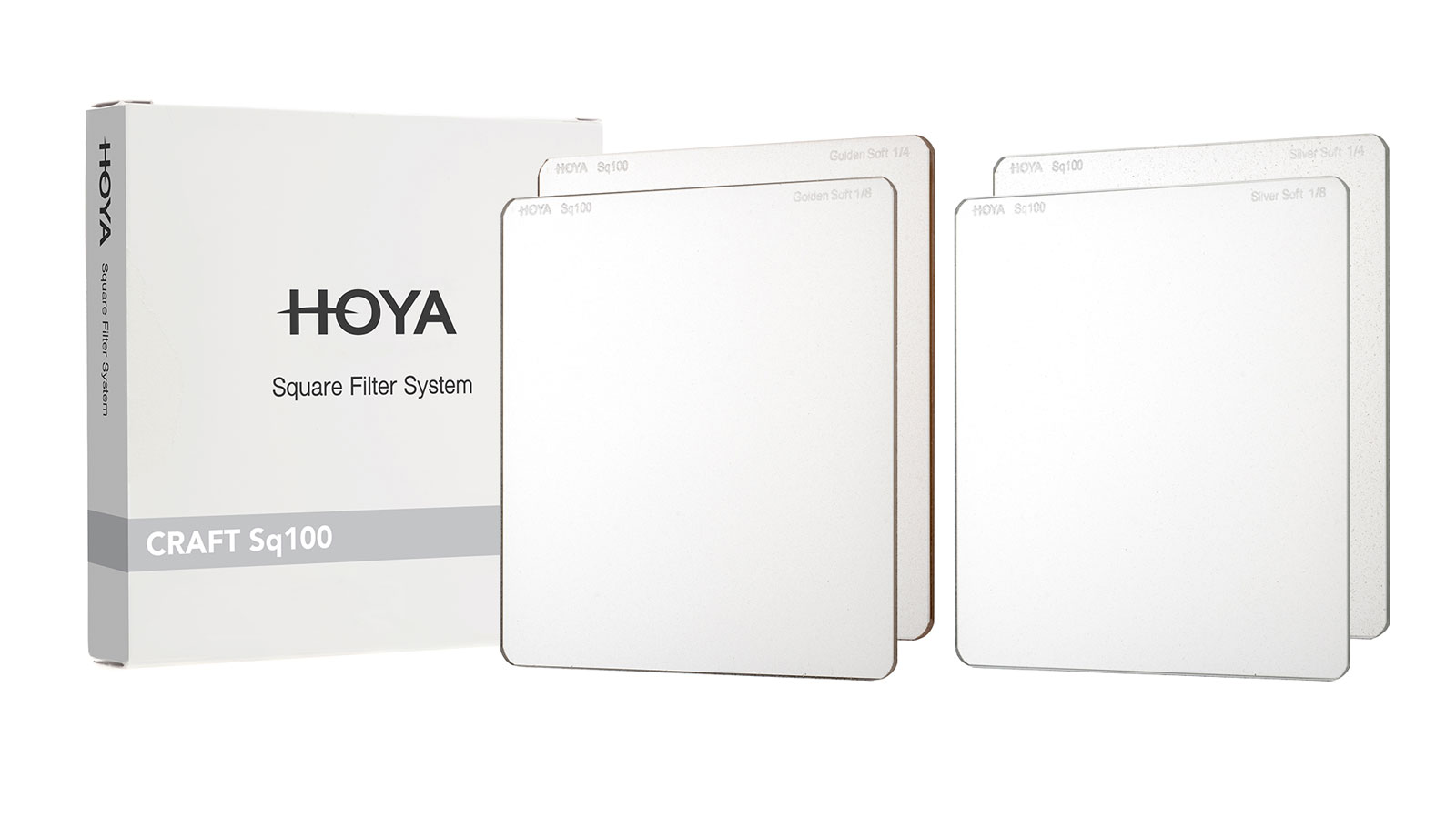 Highlighted features
Soften objects in an image to take out sharpness in order to achieve a cinematic look.

Add a warm color tone with Golden Soft for a warm atmosphere.

Emphasize cool color tones with Silver Soft for a futuristic, steely atmosphere.

Available as 1/4 and 1/8 for variety of the effect-intensity.

Size 100x100mm with glass thickness of 2mm.
Sales will commence on October 14, 2022.
---
About HOYA
HOYA is the world's largest optical glass manufacturer and holds 50% of the share throughout the world on all production of optical glass. Within this field of optical glass production, HOYA is exceptionally featured, without comparison to any other competitors. It supplies its glass to most of the renown optical lens manufacturers in Japan and around the world and holds the number one share of camera filters world-wide. Kenko Tokina is the world-wide export agent for HOYA filters.
Kenko Tokina Co., Ltd. | HOYA Filter Division