UX II series particularly targets those entry class photographers who require filters with affordable price.
"UX" in the series name stands for "User eXperience", as to indicate all the experiences that users will acquire through using these filters and all that comes with. By naming this series UX, we aim to offer users better individual experiences through all the activities connected with photography.
CONTROL REFLECTIONS
It is commonly acknowledged that Circular Polarizing filters (CIR-PL) are used for cutting light reflections from non-metallic surfaces. Max. point is usually the the most utilized position of the CIR-PL filter when the reflections are reduced. However, there are cases when reflections must be enhanced or adjusted according to the intention of the photographer. In this concern we can say that CIR-PL filter is not for cutting the reflections, but for controlling the reflections.
ENHANCE CONTRAST
CIR-PL filters can also enhance the saturation of the sky and leaves of the trees by cutting the light reflections from the tiny moisture drops and dust that are concentrated in the air. This pops up the white clouds and increases the overall contrast of the image.
The UX II CIR-PL filter can be used with both film and digital cameras. Polarizing filters' structure incorporates a polarizing film between the two glasses, and the front frame is designed to be rotated, thus positioning the polarizing film on the desired angle.
The threads on the edges allow installing other filters and lens caps on it. The slim frame of the UX II CIR-PL assures no vignetting ever for wide angle lenses.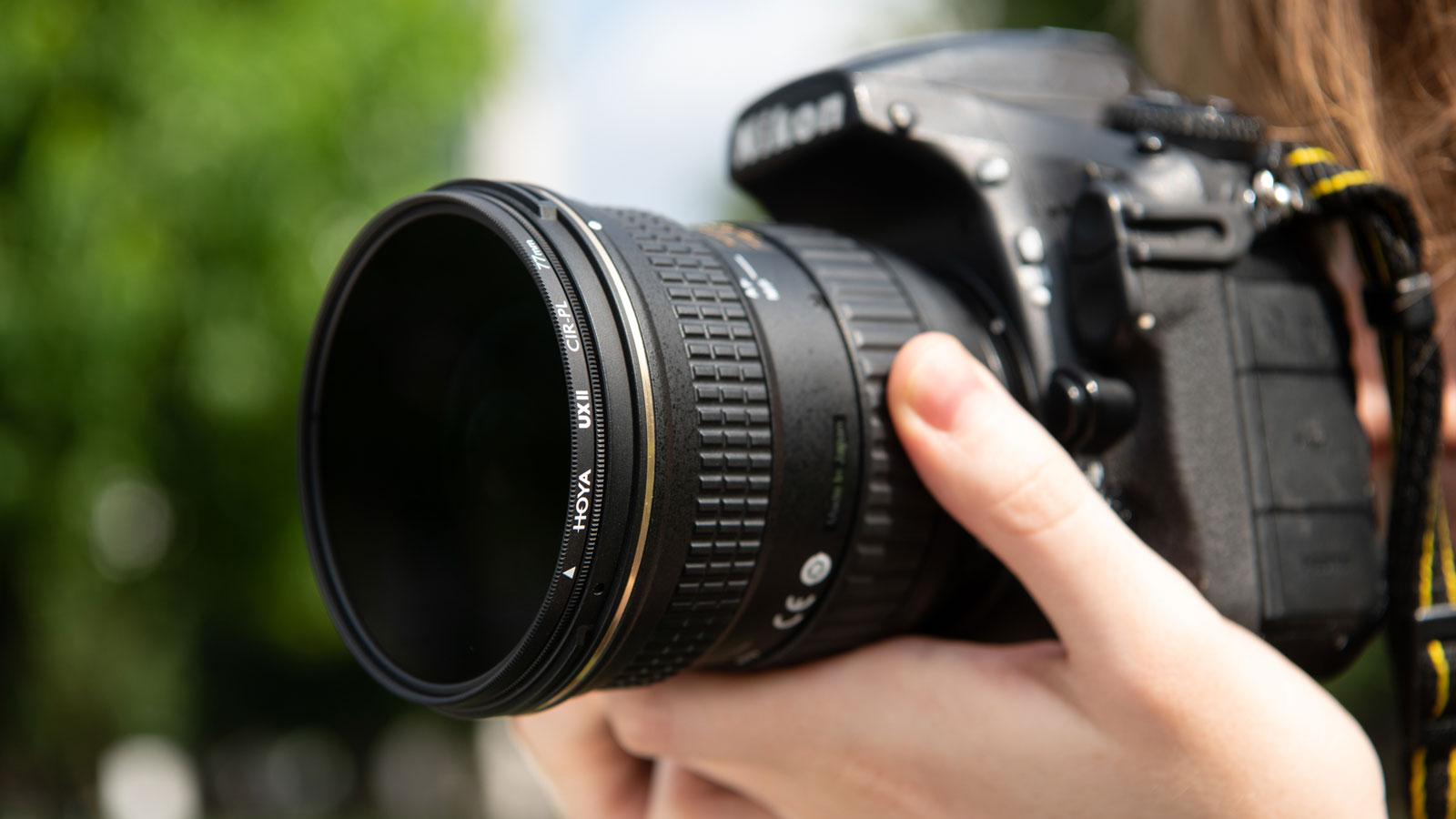 Attention: Be aware of counterfeit filters
Attention: Be aware of counterfeit filters
In order to avoid purchasing one of those counterfeit filters we highly recommend to purchase only from official retailers that are recognized by HOYA's official global distributors. Prior the purchase kindly inquire and verify whether a retailer is authorized by HOYA global distributors. You may find the contact in the HOYA global distributors list.