Kenko Tokina Co., Ltd. is pleased to announce the sales release of HOYA UX II filter series. UX II filter series represents HOYA standard line of filters with the basic features. UX II series includes UV and CIR-PL filters.
About the product
"UX" in the series name stands for "User eXperience", as to indicate all the experiences that users will acquire through using these filters and all that comes with. By naming this series UX, we aim to offer users better individual experiences through all the activities connected with photography.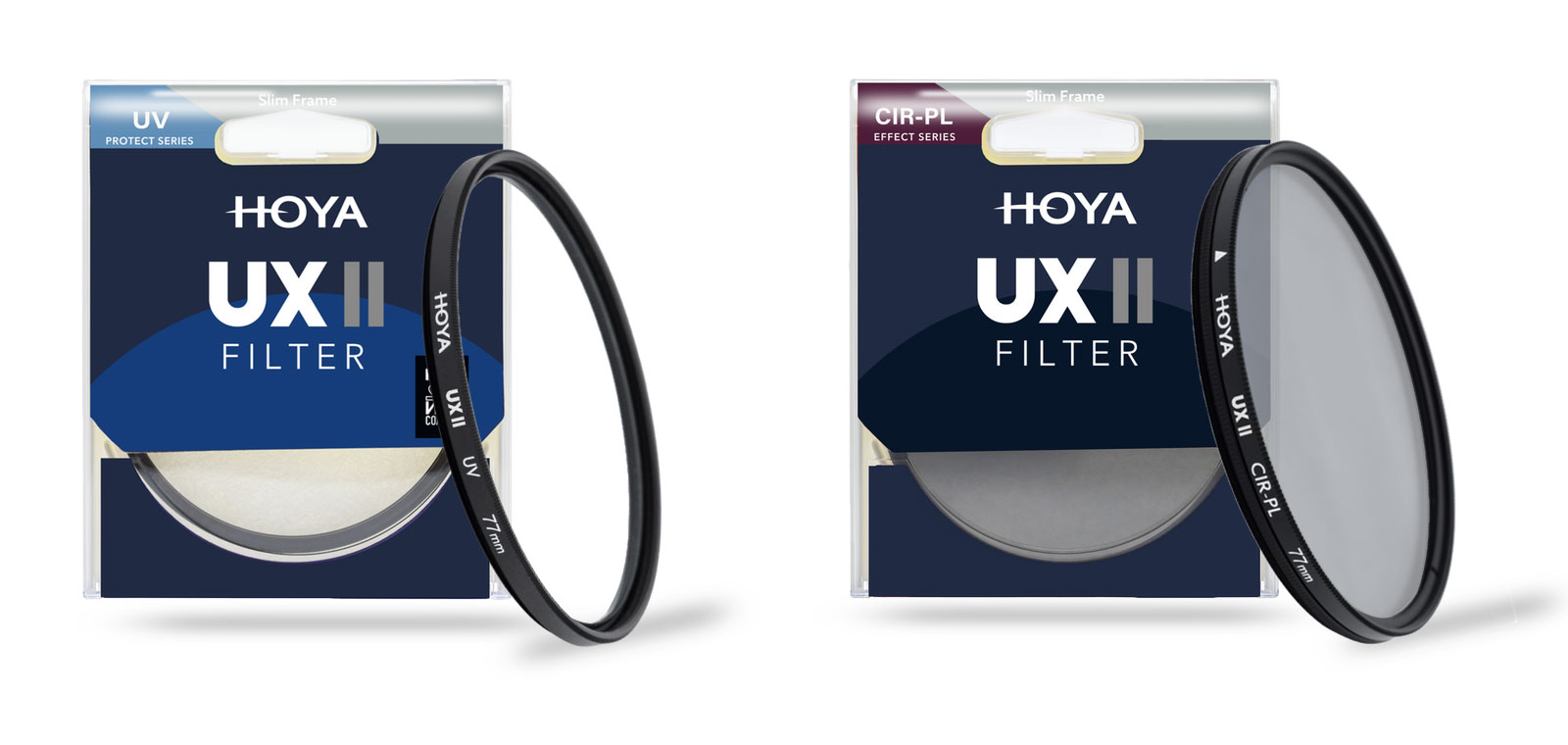 Highlighted features
10-layer (both sides) HMC-WR multi coating with anti-reflection, water-repellent capabilities providing finger prints and smudge resistance (UV model).
Low-profile aluminum-made frame to minimize the risk of vignetting (UV, CIR-PL models).
Basic line with perfect cost-performance.
Available sizes:
UV: 37 40.5 43 46 49 52 55 58 62 67 72 77 82
CIR-PL: 37 40.5 43 46 49 52 55 58 62 67 72 77 82
Sales will commence on July 9, 2021.
---
About HOYA
HOYA is the world's largest optical glass manufacturer and holds 50% of the share throughout the world on all production of optical glass. Within this field of optical glass production, HOYA is exceptionally featured, without comparison to any other competitors. It supplies its glass to most of the renown optical lens manufacturers in Japan and around the world and holds the number one share of camera filters world-wide. Kenko Tokina is the world-wide export agent for HOYA filters.
Kenko Tokina Co., Ltd. | HOYA Filter Division