THE POWER OF A TITAN
The HOYA HD nano Mk II CIR-PL is the best polarizer you can get for your lens. Equipped with a High Transparency HD Polarizing Film, manufactured with a high-pressure press technology for maximum sturdiness, and perfected with the unmatchable ultra-hard nano coating, the HD nano Mk II CIR-PL will provide you with an unbeatable longevity and an image quality worthy for the big screen. Experience what it means to use a titan!
THE UNRIVALED STRENGTH OF THE ULTRA-HARD NANO COATING
The most vulnerable spot of filters are their coatings. A coating is not permanent. Daily usage and wiping when cleaning the filter wear the coating off. The filter protects from potential physical damage – but the coating should also have extraordinary strength in order to not wear off during routine maintenance. If the coating loses its effectiveness, the image quality suffers.
But not with the HD nano Mk II's ultra-hard nano coating. This newly developed coating is applied onto the filter's glass surface more firmly and tightly on the nano level than ever before. Due to this, the particles are layered on the glass surface with extremely high density that creates a hard to come off and smooth coating.
Surface enlarged picture

| | |
| --- | --- |
| Basic Coating | HD nano Mk II Coating |
| | |
With 16 layers applied to both sides of the filter glass, the coating is a solid 200% harder than that of common CIR-PL filters, making it the hardest and most scratch & stain resistant coating among all manufacturers.
Of course, the coating comes along with water and oil repellent properties, making everyday cleaning as easy and fast as it can get.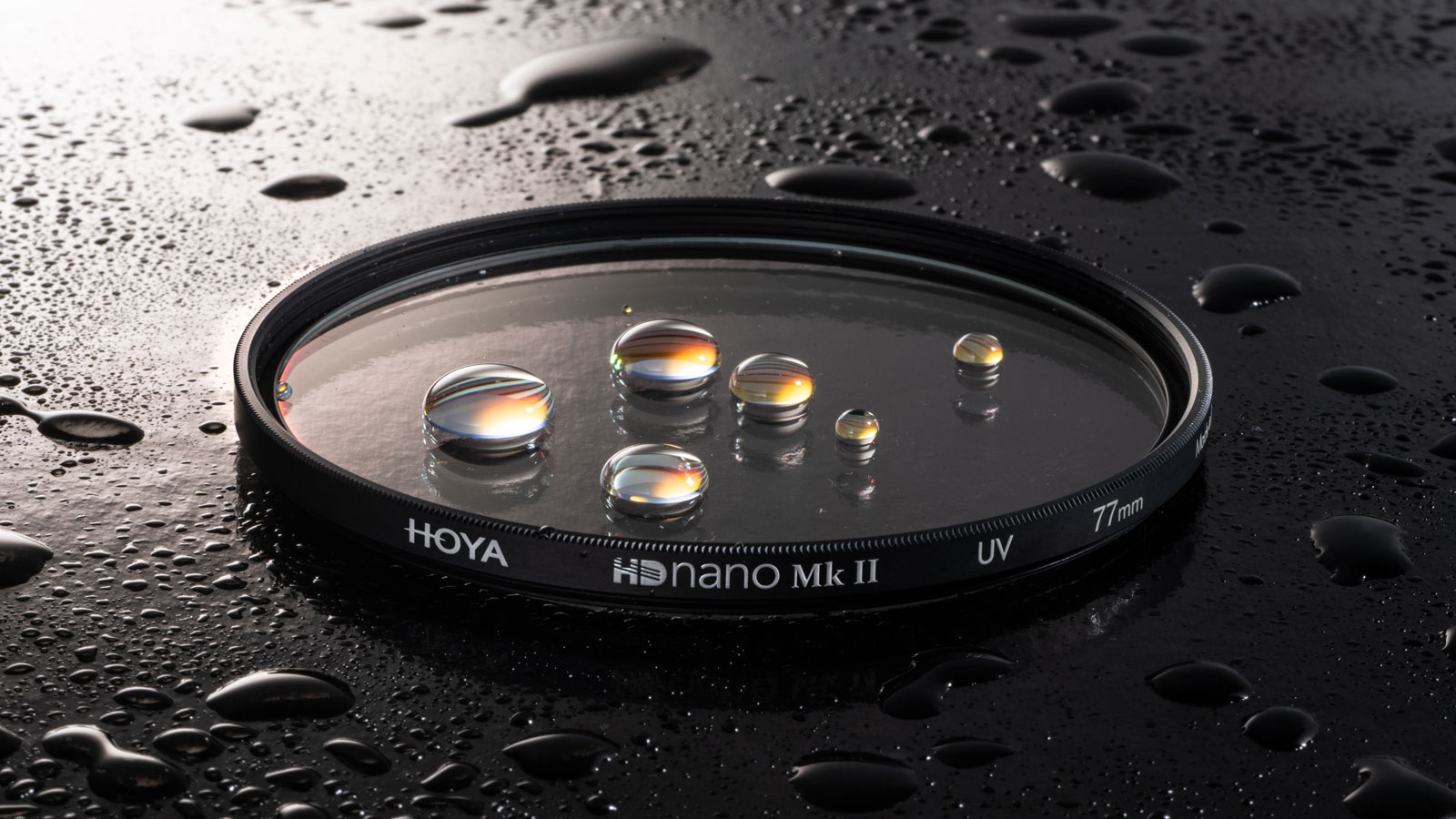 The ultra-hard nano coating makes the HD nano Mk II CIR-PL a perfect fit for advanced and professional photographers who are often shooting in rough conditions, allowing them to fully concentrate on the work without worrying about the filter.
HIGH TRANSPARENCY POLARIZING FILM FOR FAST SHUTTER SPEED
The HD nano Mk II CIR-PL adopts a high transparency polarizing film. It has an incredible 25% better light transmission than standard polarizing films used in current photographic filters. This translates to no less than nearly 1/2 stop more light entering the lens while yielding the same polarization effect. An absolute must for shooting in low light conditions!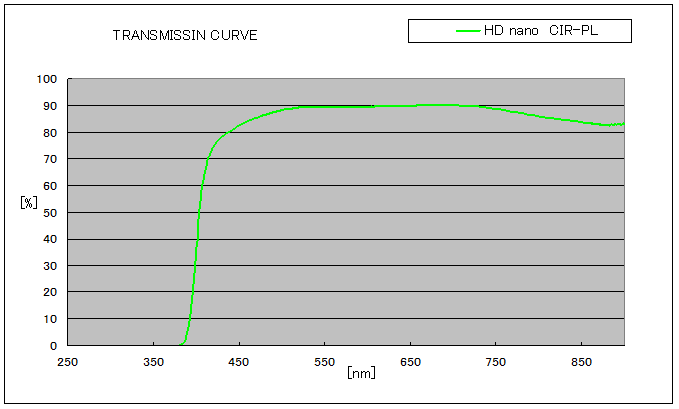 CONTROL REFLECTIONS
The HOYA HD nano Mk II CIR-PL filter allows you to create unique effects in your photo which are not achievable through editing software in post production.
One such effect is the controlling of light reflections on glass or water surfaces. The HOYA HD nano Mk II CIR-PL allows you to control light waves entering your lens, through the filtering of all polarized light. This allows you to see below surfaces of water.
This effect is also great on glass surfaces. By removing reflections, you can look through the glass and into interiors.
ENHANCE CONTRAST AND COLOR SATURATION
Polarized light is not limited to surface reflections, but light shining directly from the sky is polarized too. Air molecules, moisture and dust scatter sunlight, and this light can be filtered out with the HOYA HD nano Mk II CIR-PL.
This allows you to greatly increase the contrast of the sky, removing haze, and enhancing blue hues.
A SLIM DESIGN WITH HIGH STABILITY: THE HD LOW-PROFILE FRAME
When it comes to CIR-PL filters, a common fear is: Will it cause vignetting? Since CIR-PL filters have a front and rear frame, they become naturally thicker which undeniably increases the chance for vignetting.
The HD nano Mk II CIR-PL however is designed with an ultra-thin Aluminum frame, keeping the overall thickness even for a polarizer very low. This makes most wide-angle lenses compatible to use and vignetting only happens in very rare cases.
On top of that, the HD nano Mk II brings the stability to the next level: The glass is mounted with a special high-pressure press technology to the frame. This gives the glass an extra lasting stability, increasing the filter's overall sturdiness and prolonging its life-time greatly.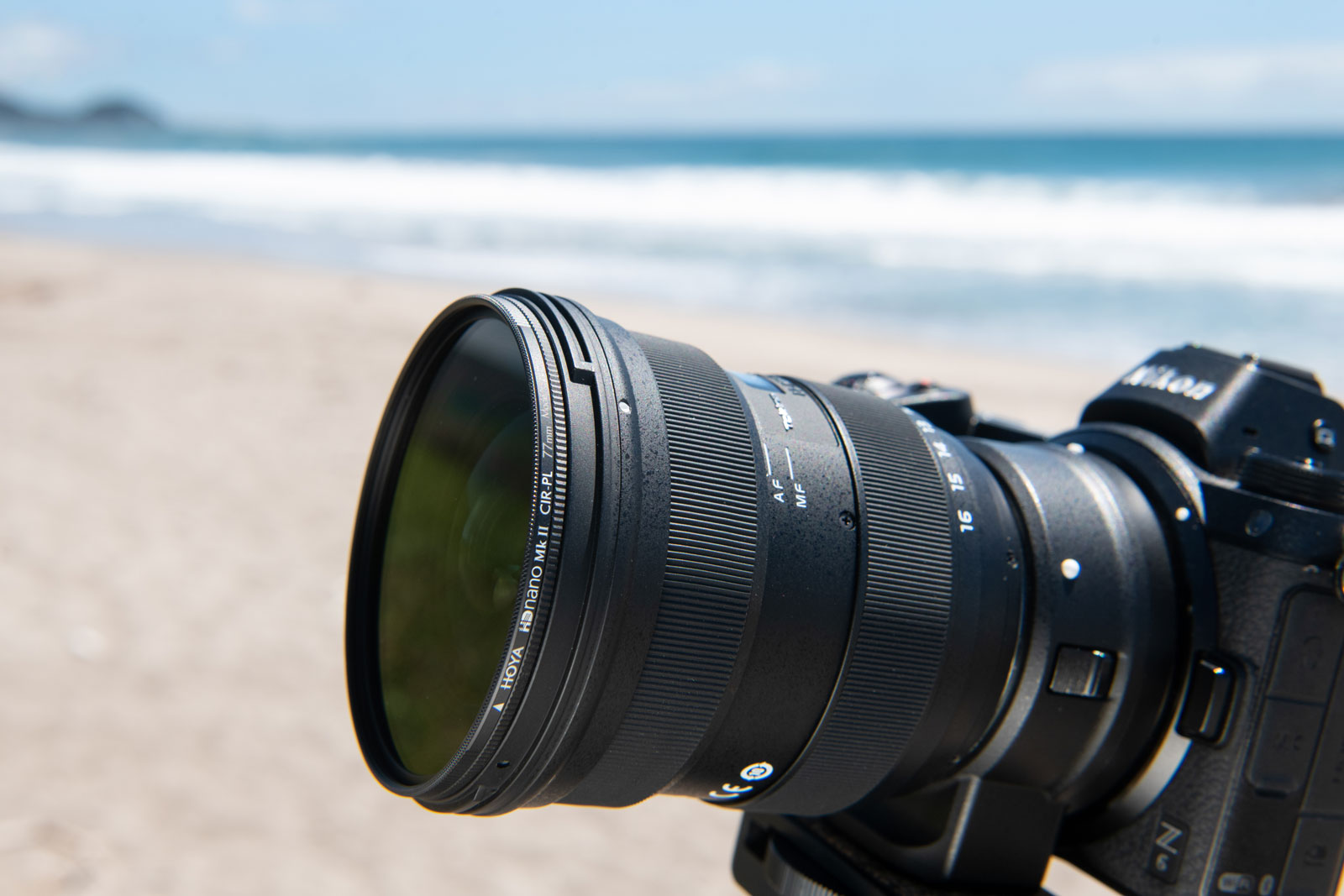 The HOYA HD nano Mk II truly sets the benchmark for the premium class of filters. Its quality excels in all areas, providing the best effectiveness and protection at the same time. This titan is recommended for advanced and professional photographers – especially to those who are frequently shooting in harsh conditions that need an extra level of quality for their filter. A truly powerful filter!
Attention: Be aware of counterfeit filters
Attention: Be aware of counterfeit filters
In order to avoid purchasing one of those counterfeit filters we highly recommend to purchase only from official retailers that are recognized by HOYA's official global distributors. Prior the purchase kindly inquire and verify whether a retailer is authorized by HOYA global distributors. You may find the contact in the HOYA global distributors list.