KEY FEATURES
Ultra-Hard nano Coating
New 16 layer (both sides) ultra-smooth, ultra-hard nano coating created by a proprietary application process
Ultra-hard surface coatings are 200% more scratch resistant than original standard optical coatings while increasing light transmission
Stain resistant, water & oil repellent coating makes everyday maintenance easier
HD Polarizing Film
25% Greater Light Transmission than standard polarizing film for nearly 1/2 stop more light
High Transparency Film has high durability and UV absorbing properties
HD Frame
Very thin frame with front threads to attach lens caps and other filters
High pressure press mount technology holds glass securely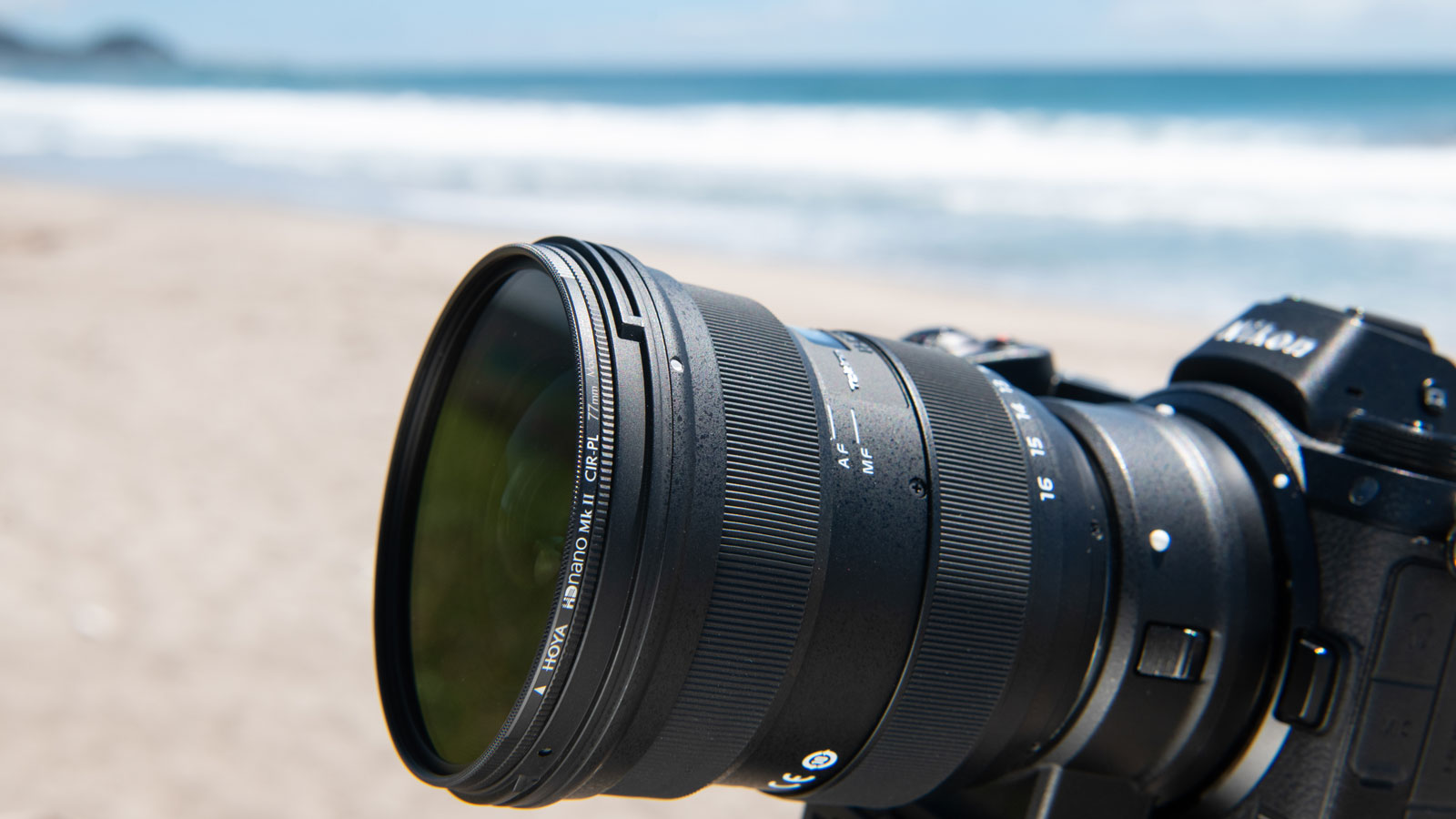 ---
IMPROVED PROTECTION PERFORMANCE AND DURABILITY
HD nano Mk II CIR-PL coatings have the advantage of being the hardest, scratch & stain resistant coatings available from any manufacturer. Over time normal filter coatings can be easily damaged by repeated cleanings by wiping with too much force or abrasive cleaning cloths. The HD nano Mk II coating are 200% harder for increased longevity and greater protection.
HIGH TRANSPARENCY POLARLIZING FILM
HD nano Mk II CIR-PL high transparency polarizing film has 25% better light transmission than standard polarizing film used in current photographic filters. This translates to nearly 1/2 stop more light entering the lens while yielding the same polarization effect, maintain color balance of a standard circular polarizer while improving contrast and clarity.
CONTROL REFLECTIONS
The HOYA HD nano Mk II CIR-PL filter allows you to create unique effects in your photo which are not achievable through editing software in post production.
One such effect is the controlling of light reflections on glass or water surfaces. The HOYA HD nano Mk II CIR-PL allows you to control light waves entering your lens, through the filtering of all polarized light. This allows you to see below surfaces of water.
This effect is also great on glass surfaces. By removing reflections, you can look through the glass and into interiors.
ENHANCE CONTRAST AND COLOR SATURATION
Polarized light is not limited to surface reflections, but light shining directly from the sky is polarized too. Air molecules, moisture and dust scatter sunlight, and this light can be filtered out with the HOYA HD nano Mk II CIR-PL.
This allows you to greatly increase the contrast of the sky, removing haze, and enhancing blue hues.