Kenko Tokina Co., Ltd. is pleased to announce the sales release of HOYA 95mm PROND100000 filter.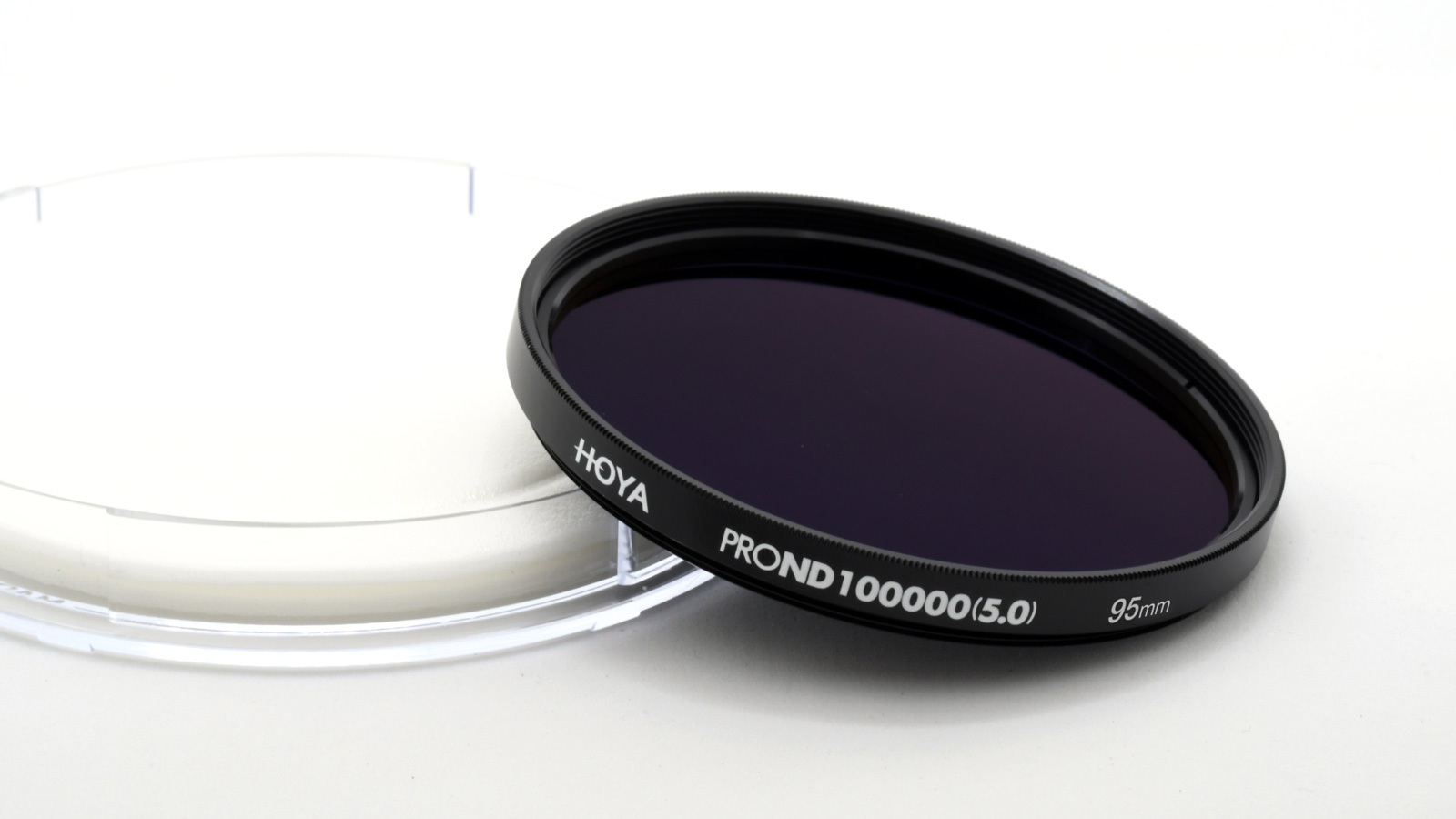 About the product
The HOYA PROND100000 is a neutral density filter that reduces the light to an equivalent of 16 3/5 f-stops. In addition to the 58mm, 67mm, 77mm and 82mm models already on sale, we are releasing this new 95mm size to fit telephoto lenses that are recommended for shooting solar eclipses. For lenses of other diameters, please use the optional step-up ring.
* This filter is for photographic use only. It must not be used for observing solar eclipses with the naked eye.
Advantages
The best filter for solar eclipse photography.
Reduces the light to an equivalent of 16 3/5 f-stops for super long exposures.
The filter adopts HOYA's exclusive ACCU-ND technology which achieves equal reduction of the light in visible and IR spectrums.
Made in Japan.
Sales will commence on May 10, 2021.
---
About HOYA
HOYA is the world's largest optical glass manufacturer and holds 50% of the share throughout the world on all production of optical glass. Within this field of optical glass production, HOYA is exceptionally featured, without comparison to any other competitors. It supplies its glass to most of the renown optical lens manufacturers in Japan and around the world and holds the number one share of camera filters world-wide. Kenko Tokina is the world-wide export agent for HOYA filters.
Kenko Tokina Co., Ltd. | HOYA Filter Division