About the series
HOYA FUSION ONE NEXT is the renewed series of FUSION ONE filters based on the new HOYA optical technology. The series originates from the long selling HOYA PRO1D series, which has been widely used by amateur and professional photographers all over the world. The word "ONE" in the naming of this series is left as legacy of HOYA PRO1D, in memory of its contribution to photographers' creativity, with the belief that this new series will serve as well for many decades ahead.
The HOYA FUSION ONE NEXT series is joining the HOYA's high-end line-up with the fusion of all highly valued key specifications. This makes it a great all-around filter that meets the needs of photographers in most situations and is therefore especially recommended for amateurs and advanced photographers. For users who are shooting in dusty environments or just hate cleaning the filter in general, we recommend the upgraded version FUSION ANTITSTATIC NEXT. For generally extreme environments, the premium series' HOYA HD Mk II and HOYA HD nano Mk II are being recommended.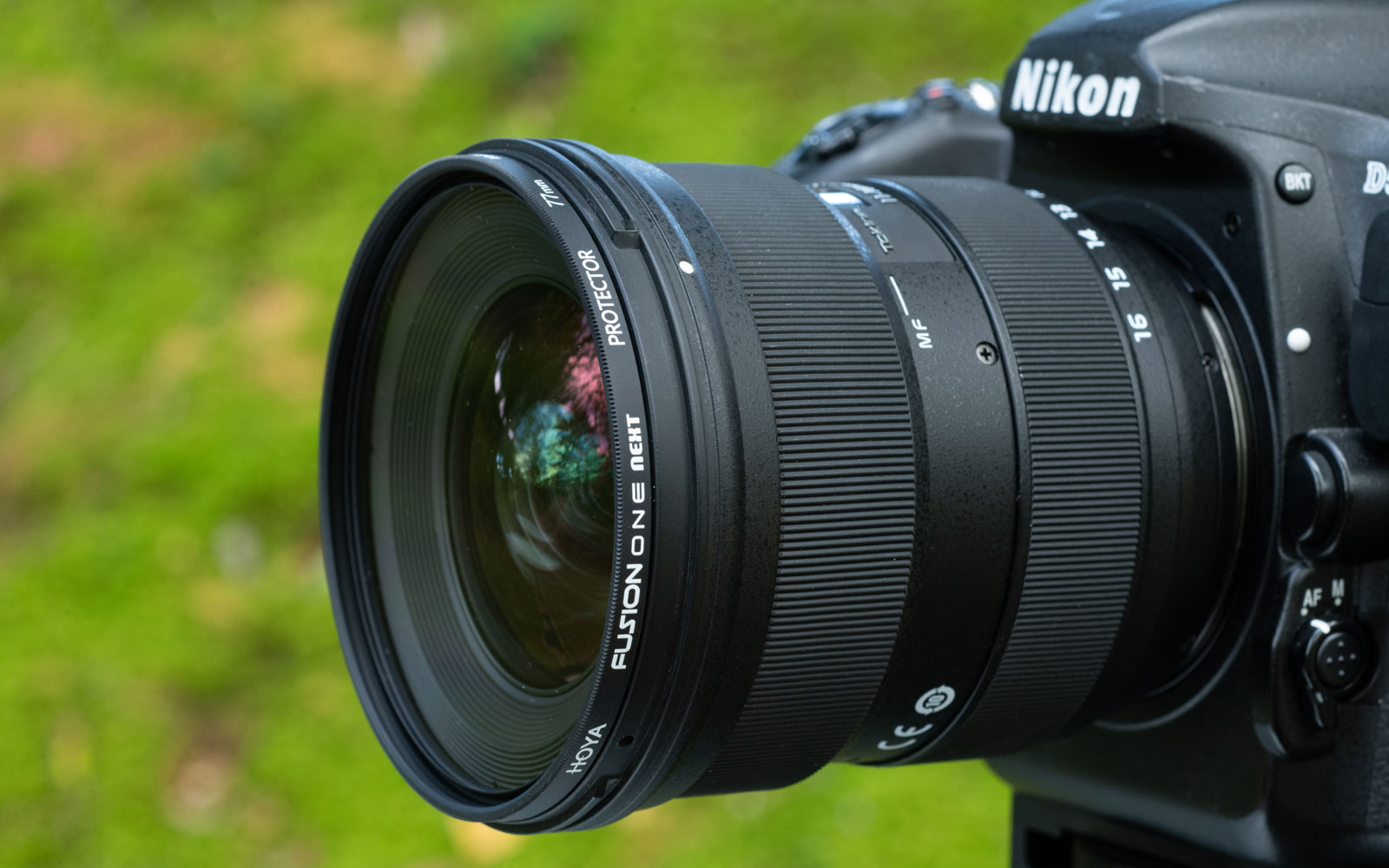 Main Features
The FUSION ONE NEXT Protector comes with an 18-layer, anti-reflection coating applied to both sides of the filter glass that provides an ultra-high light transmission and reduces the chance for any reflections caused by the filter. The coating also has stain resistant and water repellent properties, protecting the filter glass from fingerprints and smudges while making cleaning fast and easy.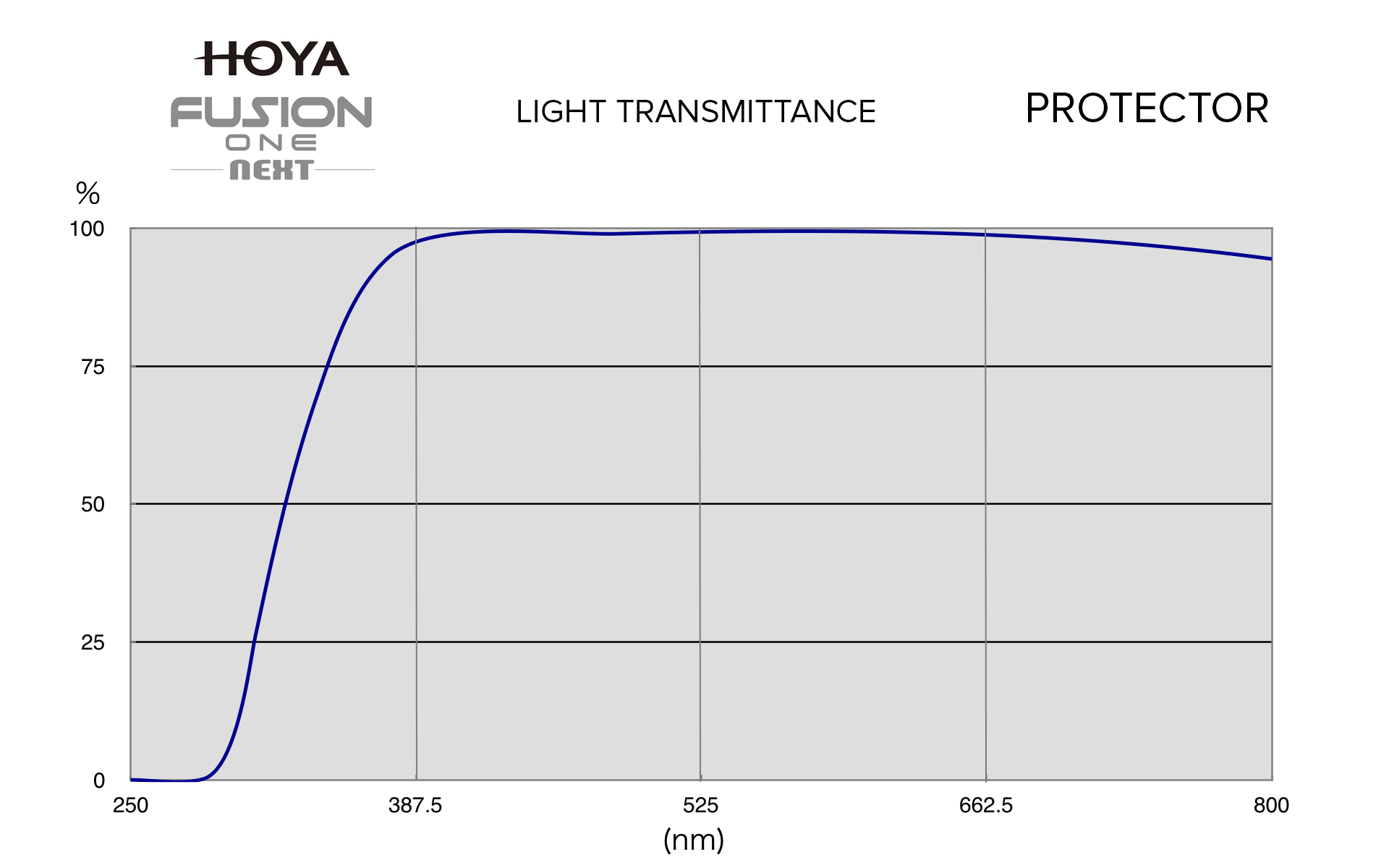 The glass of the FUSION ONE NEXT Protector is made of HOYA's professional grade optical glass for top image quality. Its outer ring is black rimmed which minimizes reflections inside the frame.
As for the frame, the filter is equipped with HOYA's exclusive one-piece, low-profile frame with front filter thread, made of lightweight but robust aluminum.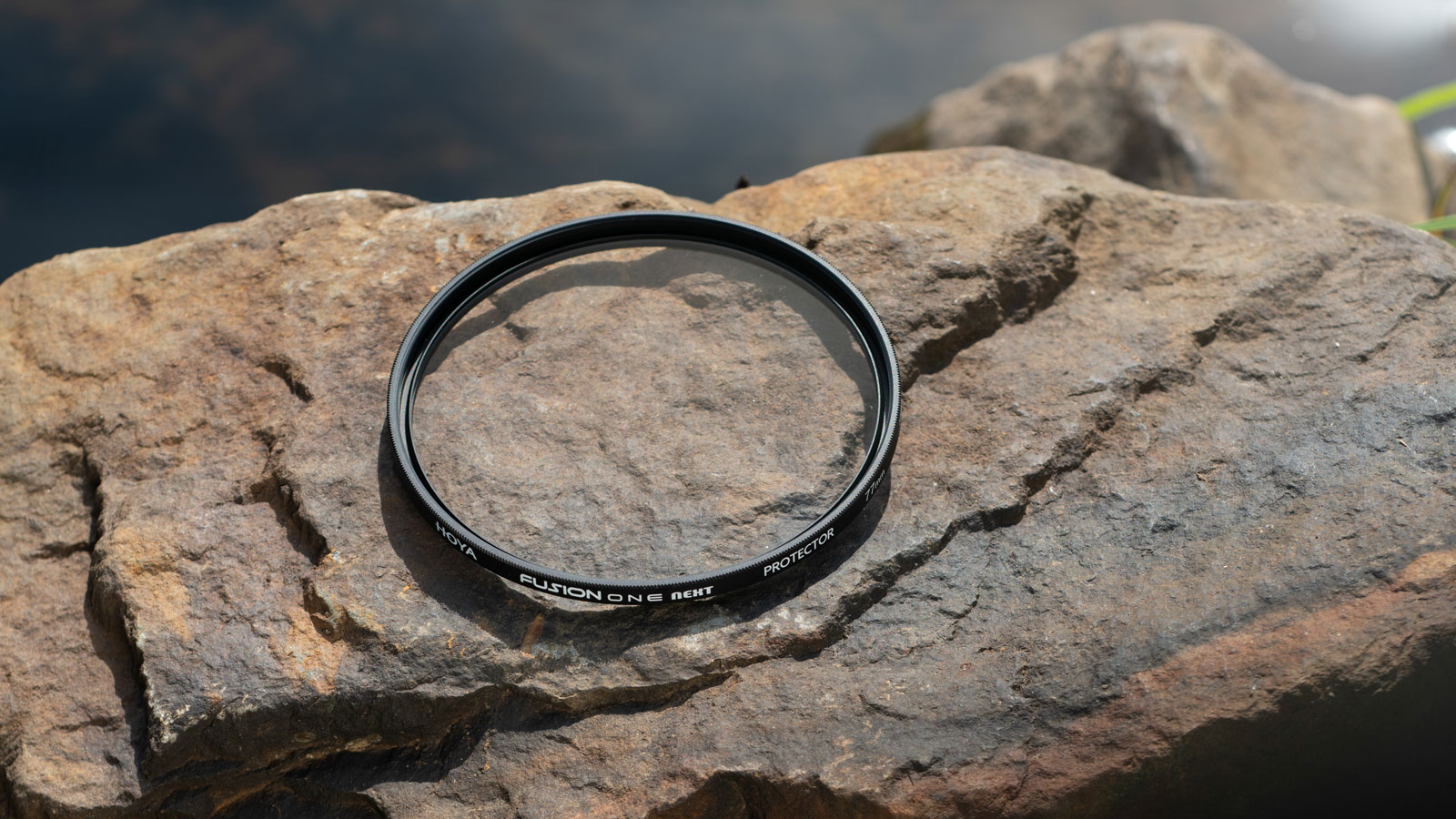 Highlighted features
18-layer coating provides ultra-high light transmission.
Stain resistant - protects from fingerprints and smudges.
Water repellent - easy to keep filter clean.
For permanent lens protection.
HOYA's professional grade optical glass.
HOYA's exclusive one-piece, low-profile filter frame with front filter thread.
Attention: Be aware of counterfeit filters
Attention: Be aware of counterfeit filters
In order to avoid purchasing one of those counterfeit filters we highly recommend to purchase only from official retailers that are recognized by HOYA's official global distributors. Prior the purchase kindly inquire and verify whether a retailer is authorized by HOYA global distributors. You may find the contact in the HOYA global distributors list.